Vegan mashed potatoes cooked simply using unsweetened soy milk and extra virgin olive oil with hints of garlic and fresh rosemary. Perfect for Thanksgiving dinner or any recipe calling for mashed potatoes.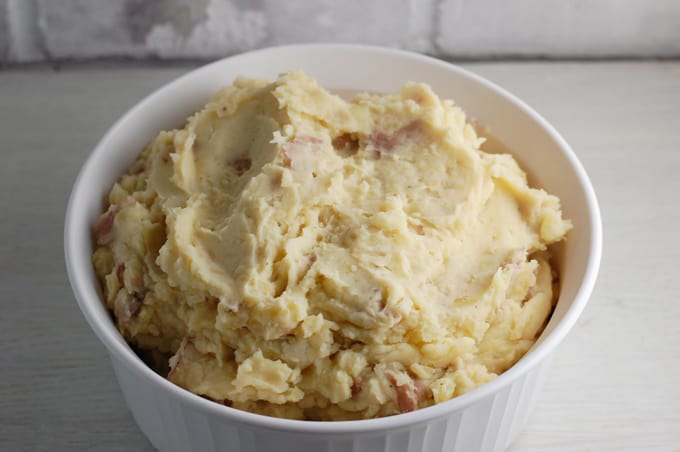 Life without potatoes is a life I never want to live. As the weather turns cold here in New York I start to crave the hearty comfort foods I grew up on and simple mashed potatoes is at the top of the list of foods I dream about all day long. The problem for us vegans though is the classic French mashed potatoes that we loved so much as non-vegans were loaded with cows milk and butter. During culinary school, I can remember a chef telling us that we basically needed to add butter until the potato wouldn't take anymore. Heart attack anyone?? Well, I'm here to tell you that I'm taking the mashed potato game back! You're welcome cows… go rest.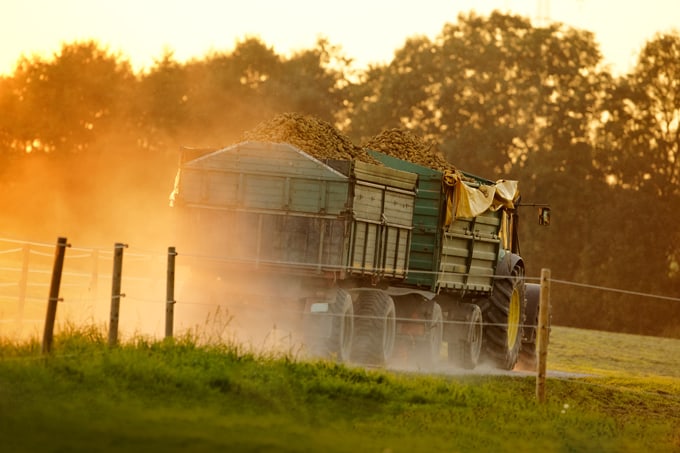 I'm lucky to live in an area where we have some top-notch potatoes available at the local farmstands, but the potato is such a widely grown crop, I'm sure you probably have some great local potatoes near you as well. Use what is available to you, follow the recipe below and I'm sure you'll find yourself in vegan comfort food heaven. I used a red-skinned variety for these vegan mashed potatoes because that's what was available, but you could use russet, Yukon, or any other higher starch potato and achieve great results. Also, I chose to use soy milk instead of almond milk or another nut milk. I tried this recipe using almond milk and I didn't like the taste, it was almost an overpowering nut flavor. The soy milk tastes more neutral to me which allows for the true taste of the potato to shine through.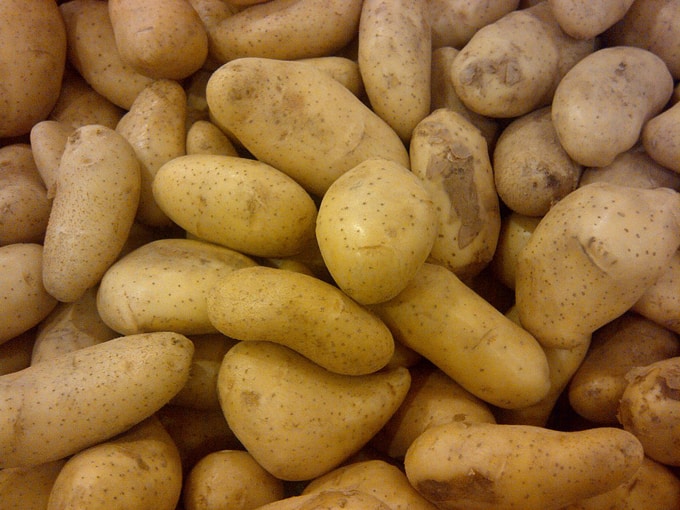 Print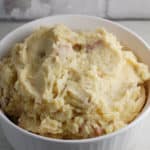 Vegan Mashed Potatoes with Hints of Garlic and Rosemary
Author:

Prep Time:

5 mins

Cook Time:

30 mins

Total Time:

35 minutes

Yield:

4

Category:

Sides

Method:

Boil
---
Ingredients
2 pounds of potatoes, scrubbed
1 cup unsweetened soy milk
3 Tablespoons extra virgin olive oil
2 sprigs fresh rosemary
2 garlic cloves, peeled and left whole
salt and pepper to taste
---
Instructions
Place the potatoes in a large pot. Cover with water and 1 teaspoon of salt. Bring to a soft boil and cook for 20-30 minutes or until done.
While the potatoes are cooking, heat the olive oil, garlic cloves, and rosemary sprigs over low heat in a saucepan. Lightly infuse the oil with the garlic and rosemary being careful not to burn the garlic. Approximately 10 minutes over low heat. Scoop out the rosemary sprigs and garlic and discard. Add the soy milk to the oil to gently warm.
Drain the potatoes when done and put back in the pot. Mash the potatoes lightly with a potato masher or put through a potato ricer.
Pour the soy milk and olive oil mixture over the potatoes and stir. Season to taste with salt and pepper.
---