Cold sesame noodles with peanut sauce. 100% vegan recipe using any noodle you prefer and smothered in an easy no-cook peanut sauce. Garnished with copped scallions, cilantro, and peanuts.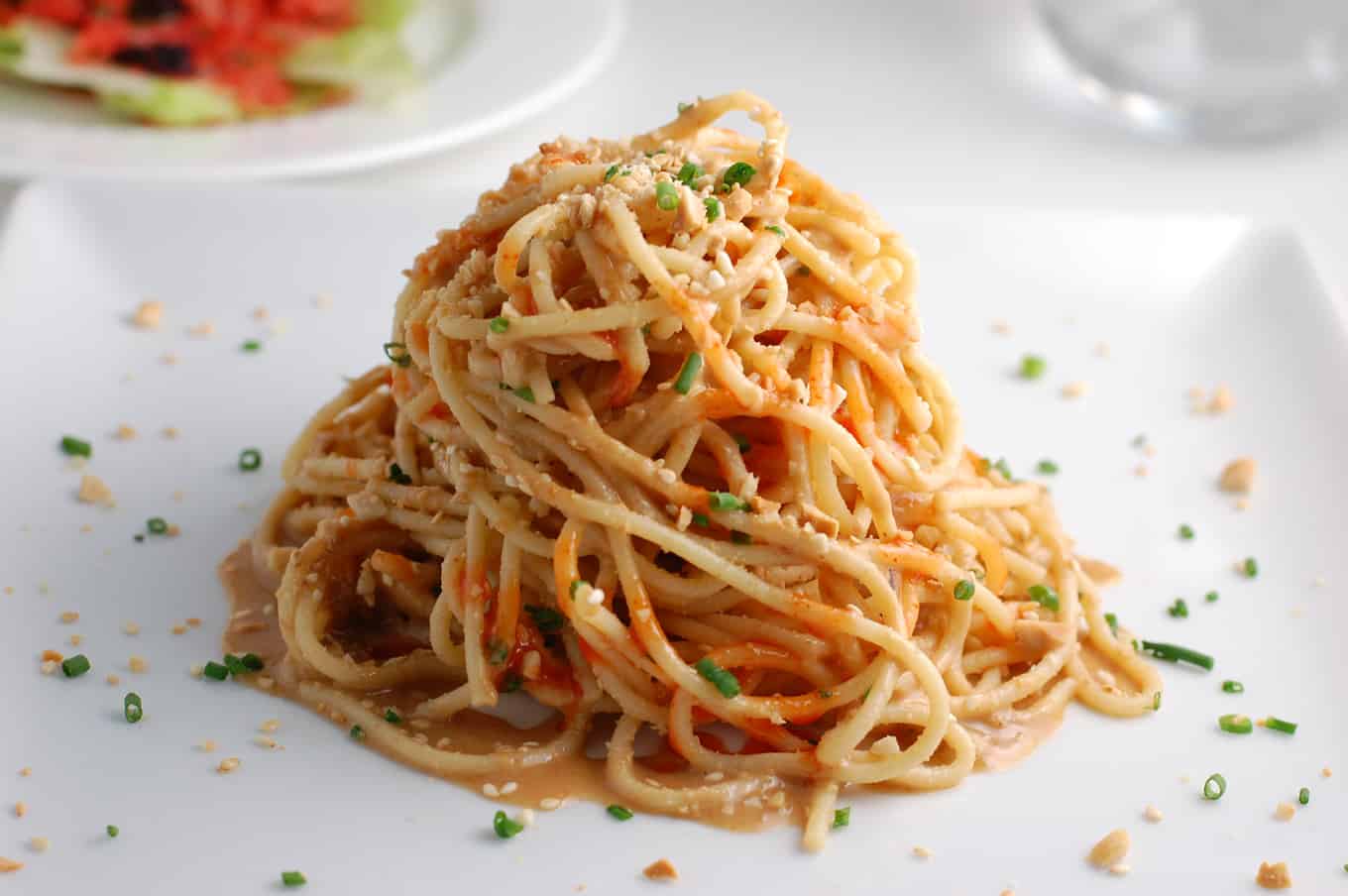 I think this is a good place to start the blog. I am obsessed with this dish… I admit it. I have made countless versions of cold sesame noodles with peanut sauce over the past six months, tweaking this and that, using store-bought noodles or making fresh udon noodles, and the final result is near perfection in my mind. Peanut sauce is just one of those things that you'll find yourself craving all the time. Vegan comfort food at its finest.
Also, a friend of mine has been hounding me for this recipe after tasting it at my 4th of July party and I haven't delivered yet. What can I say? I'm a bad friend I guess….