One bite.
One bite is all it takes to make a change.
Much of the food we choose to eat today is destroying our health and vitality. By consuming animal products, we are creating and fueling disease within us that is causing our own suffering and shortening our lifespan.
One bite is all it takes to make a change.
Much of the food we choose to eat today is destroying our planet. By consuming animal products, we are annihilating rainforests, ravaging our oceans, and ignoring the greatest contributor to global warming. We are supporting an unsustainable food system which neglects hungry masses and denies future generations a world free from environmental devastation.
One bite is all it takes to make a change.
Above all, much of the food we choose to eat today is causing incomprehensible suffering to the sentient beings who share this earth with us. By consuming animal products, we are turning a blind eye to the atrocities that are being inflicted upon innocent animals every day across the globe.
One bite is all it takes to make a change.
Our mission is to do our part to spread this message. As intelligent and compassionate beings, we are all capable of affecting change once we make the connection. What we have been eating is wrong. It is wrong for our health, wrong for the planet, and wrong for the animals.
By simply making a different choice about what goes onto our plate, we can say no to these wrongs and begin to make them right. Each and every person makes a difference. One bite is all it takes to become vegan and make a change.
We are passionate about sharing the why and the how.
Meet the Creators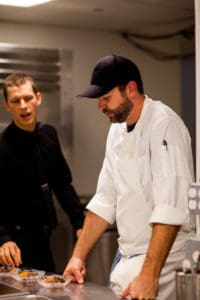 I guess this is where I'm supposed to give some douchey all about me and explain to you how special I am. Tell you about my struggles and how I overcame them and make sure to include plenty of Yays! and Delish! Sorry… can't-do it. It's not me. I used to be a Chef, line cook, prep cook, busboy, owner, and I even still wait tables for the easy cash. I'm a normal guy, in the sense of my status in this world, maybe a little strange if you ask others… not sure I really care about what they think. I do really care about food though, maybe a little too much. Where it comes from, the impact on the environment it has, and how not to royally screw it up (the food and the planet). I continue to learn from my wife every day and love my family more than I'm able to express in words. I believe art comes in many forms, even if we need to open our minds to see it. I like real food, real people, and real stories. I lack confidence in many things but not my cooking skills and sharing my thoughts about food right here. That's about it… The story of my life.
-Kevin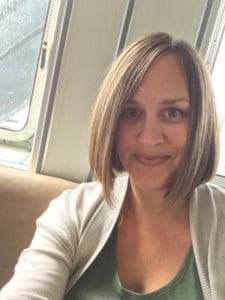 I began leaning into a plant-based diet about seven years ago, mostly for health reasons.  I would go back and forth a bit, each time getting more into it for longer periods of time.  It took a while to truly convince myself that I could do it.  The only thing I knew for certain was that I never felt more amazing than when I was eating fully plant-based.  Unlike Kevin, I do not have a culinary background, so I had to learn and teach myself a lot about this new way of cooking and finding replacements for all of the foods that my family had grown to love in order to convince them, and myself, to eat this way.  Through this process of learning about a plant-based lifestyle, I naturally became exposed to the truths about our food system and its effects on our health, the environment, and the animals.  I finally made the connection, after forcing myself to sit through the documentary"Earthlings", that I had to commit 100% to veganism in order to be truly living in alignment with my values.  Making that connection sparked something within me that made it absolutely impossible to not be vegan.  It is the only way and it has been so easy ever since!  I am a wife, a mother, a Registered Nurse, and so passionate about sharing what I've learned (and continue to learn) about being vegan.  Our kids have told us that it was so "BORING" the way we used to eat and now that we're vegan, they get to eat so many different delicious foods!
-Jen