Coconut cream and strawberries with balsamic glaze. Fresh strawberries are sliced and served with coconut milk whipped cream, balsamic glaze, ground pistachios, and coconut flakes.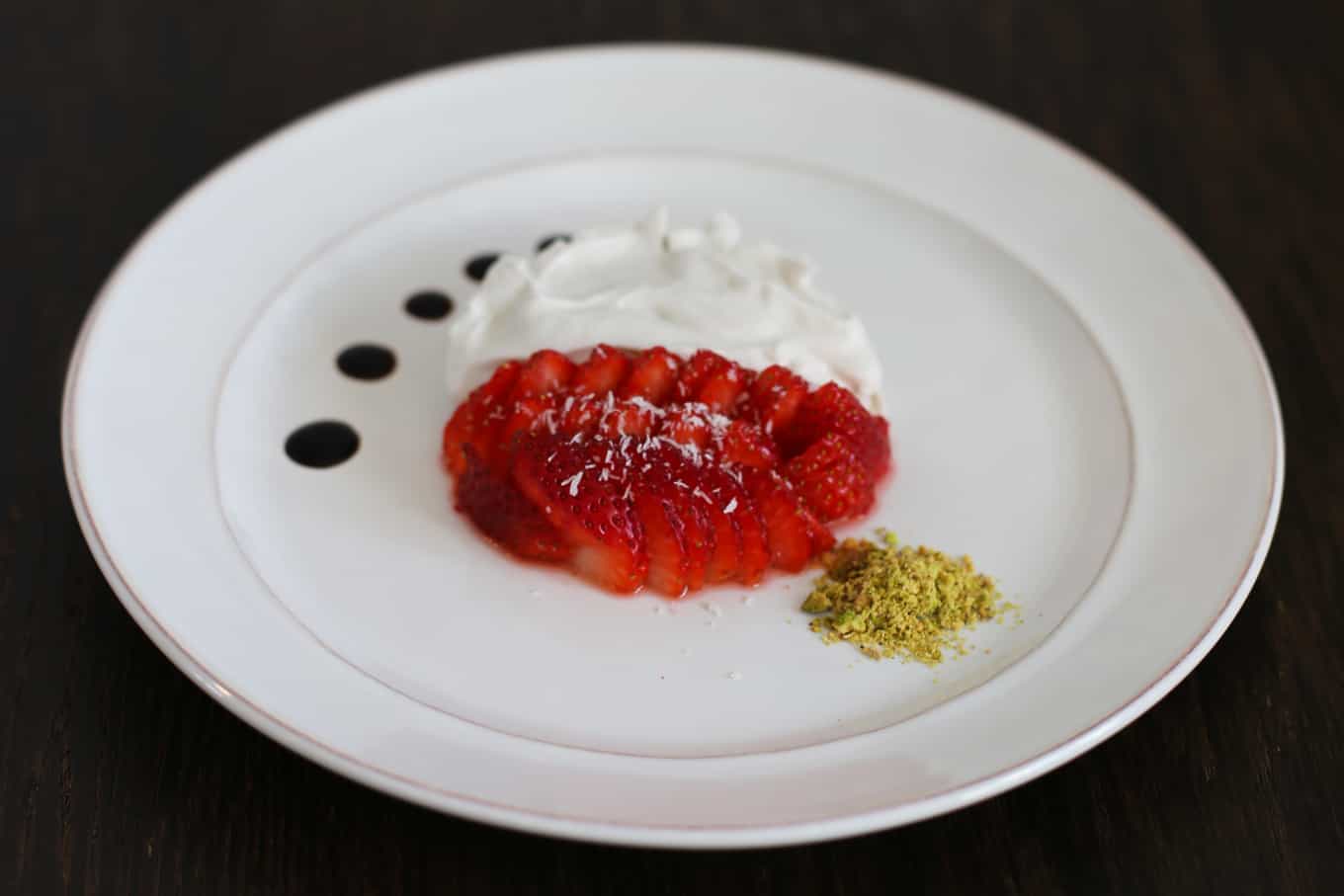 Have you ever awoke from a dead sleep in the middle of the night with an idea for food? I feel like I can't be alone on this. Wednesday night, or actually early Thursday morning, I woke up from a dead sleep thinking about food. This happens to me more than I'd like to admit… I know, I'm troubled. Anyway, I woke up thinking about strawberries… I said strawberries. Why strawberries? I have no idea. My best guess is because Jen bought a quart at the store that day and I saw them in the fridge… I don't know.
Don't get me wrong, I like strawberries and all. They are delicious, especially when in season, but I only eat them on occasion and it is usually in the summer when they show up at the farmers market. I like fruit, but I really only eat it whole and hardly ever in a dessert… I'm just not a dessert kinda guy….