Butternut cream sauce with pasta, spinach, cipollini onions, and butternut squash recipe. This is a great comfort dish for when autumn rolls in.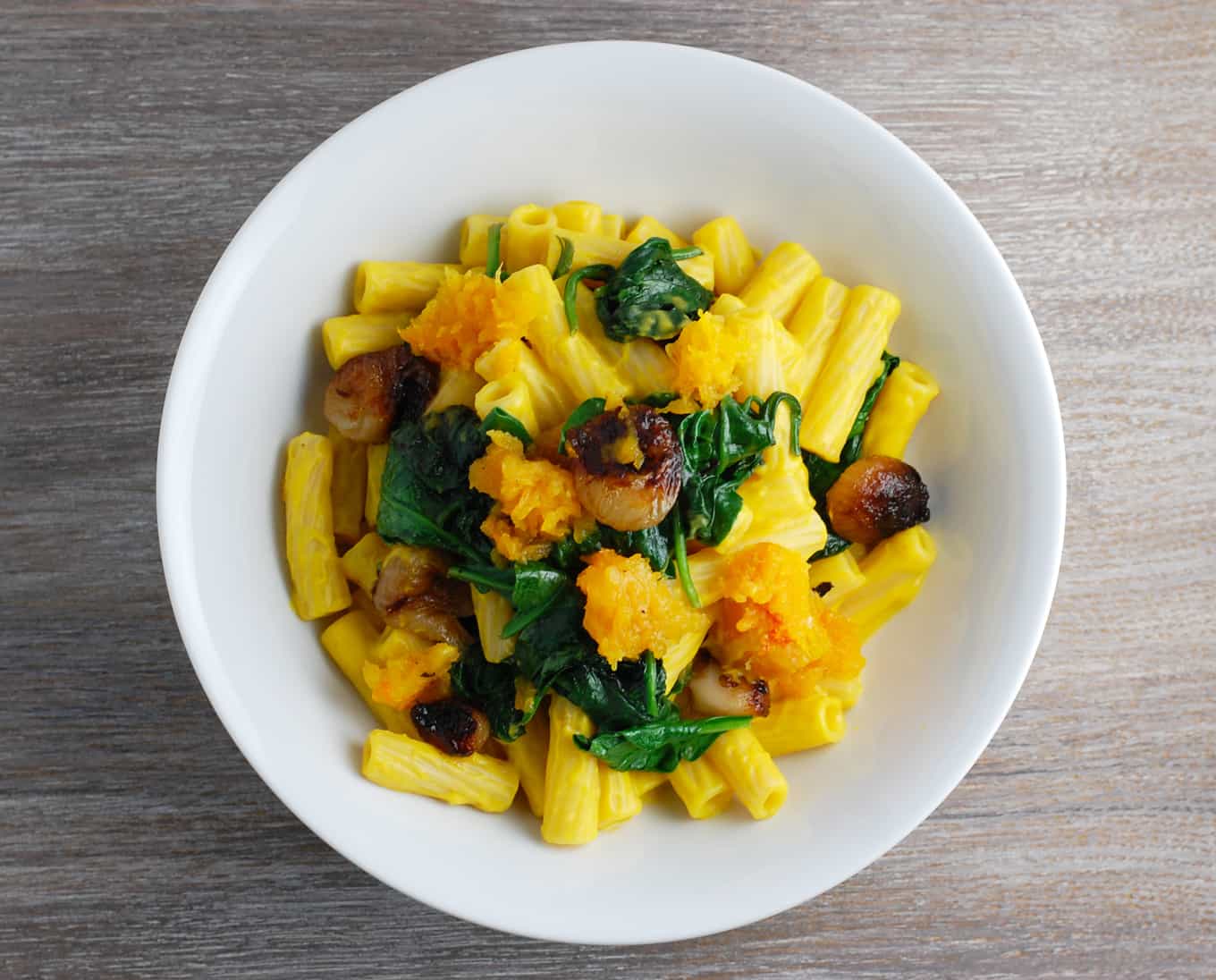 Dish 1 of 3 in the butternut squash trilogy series.
Now available for a limited time on DVD, the 3 disc trilogy of butternut squash, spinach, and the cipollini onion with a butternut cream sauce! Lol, just kidding. Whenever I hear the word trilogy it makes me think of movies for some reason. Maybe it's just me. Also, I'm not sure why I used a DVD reference, especially since I don't even own a DVD player anymore. I'm rolling with it anyway.
Some foods pair extremely well together and when Autumn rolls around- squash, spinach, and some sort of a caramelized onion is all I want. Toss it together with a beautiful butternut cream sauce and life is good. This is where the trilogy comes in- three ingredients that complement one another in three different dishes….