Easy to make butternut burrito from fall vegetables. Butternut squash, spinach, cipollini onions, and mushrooms, drizzled with butternut cream sauce.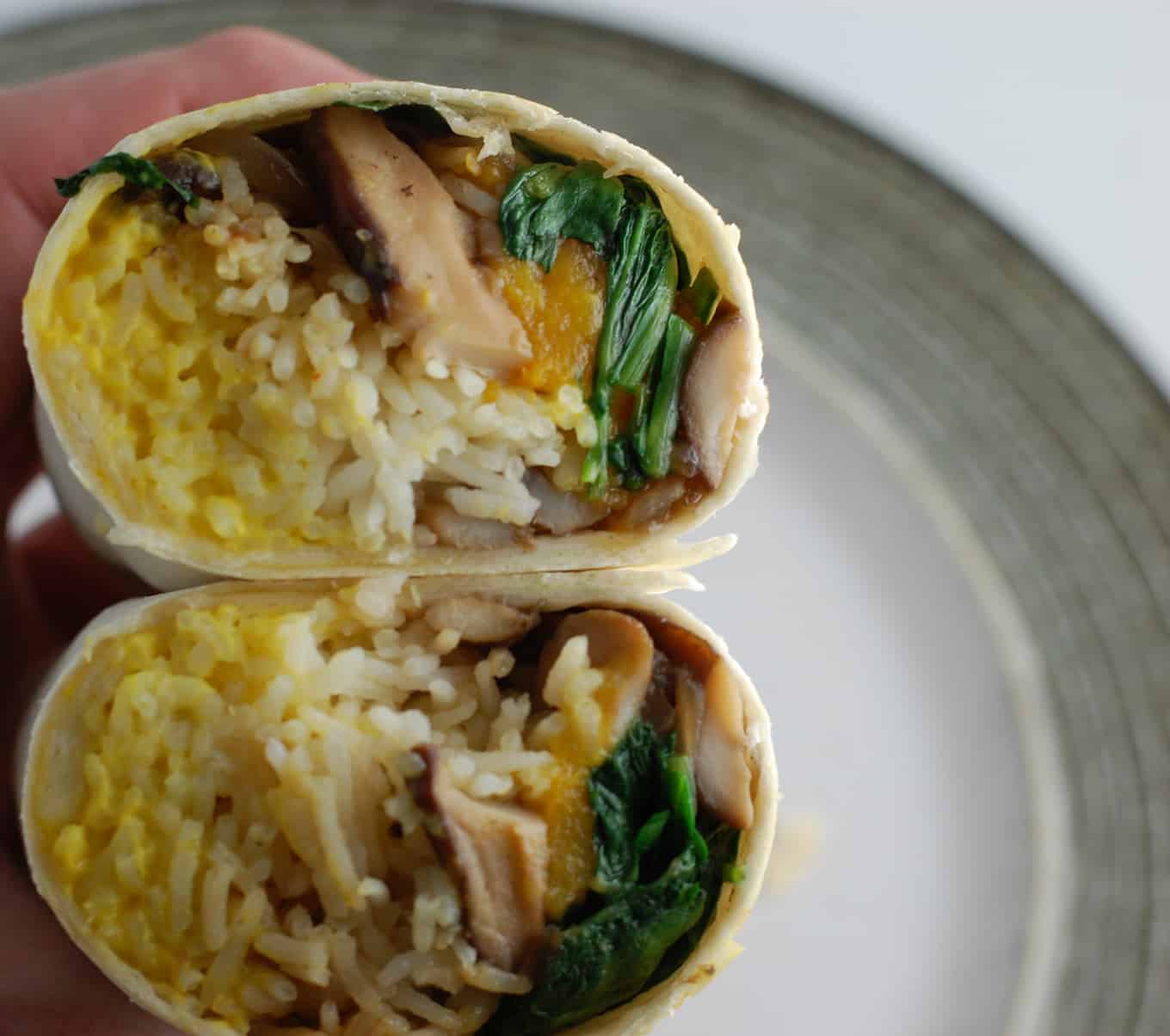 Part 3 of 3 in the Butternut Squash Trilogy series.
Butternut Burrito??? Say what?! Yeah, I know it doesn't look or sound like a traditional Mexican Burrito, but you know what… I don't care! This butternut burrito was a perfect way to use up leftovers from the butternut pasta and butternut pizza recipes and it is also recipe 3 in the butternut trilogy….