The best pizza dough recipe to make butternut squash and spinach pizza with butternut cream sauce. This pizza dough recipe can be used with any toppings.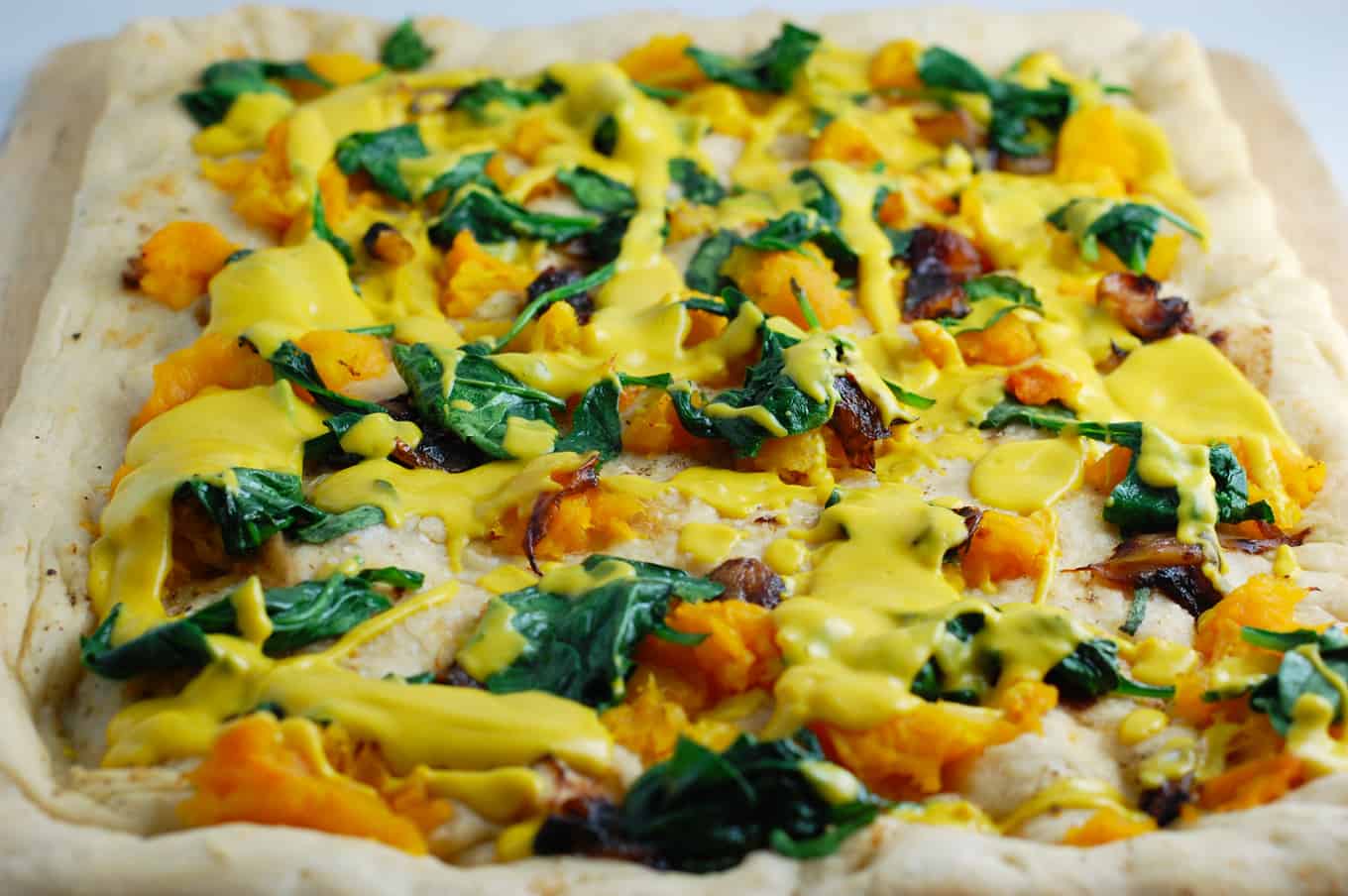 Part 2 of 3 in the butternut trilogy series.
Did you double all the ingredients (except the pasta) from the butternut pasta in the last recipe? Hopefully, you did and now you're halfway there to having this dinner done! You'll just need to make the best pizza dough from the recipe below. Here it is- part 2 in the butternut trilogy series… Pizza time! Butternut squash, spinach, cipollini onions, and roasted garlic on a home-made pizza crust from fresh pizza dough. Then when it comes out of the oven, drizzle over hot butternut cream sauce… Oh Yeah!! This is so damn good….