Vegan green bean casserole. Green beans tossed with sauteed mushrooms, onions, and vegan mushroom gravy. Topped with french fried onions and baked in the oven until crispy. Perfect side dish for a vegan Thanksgiving.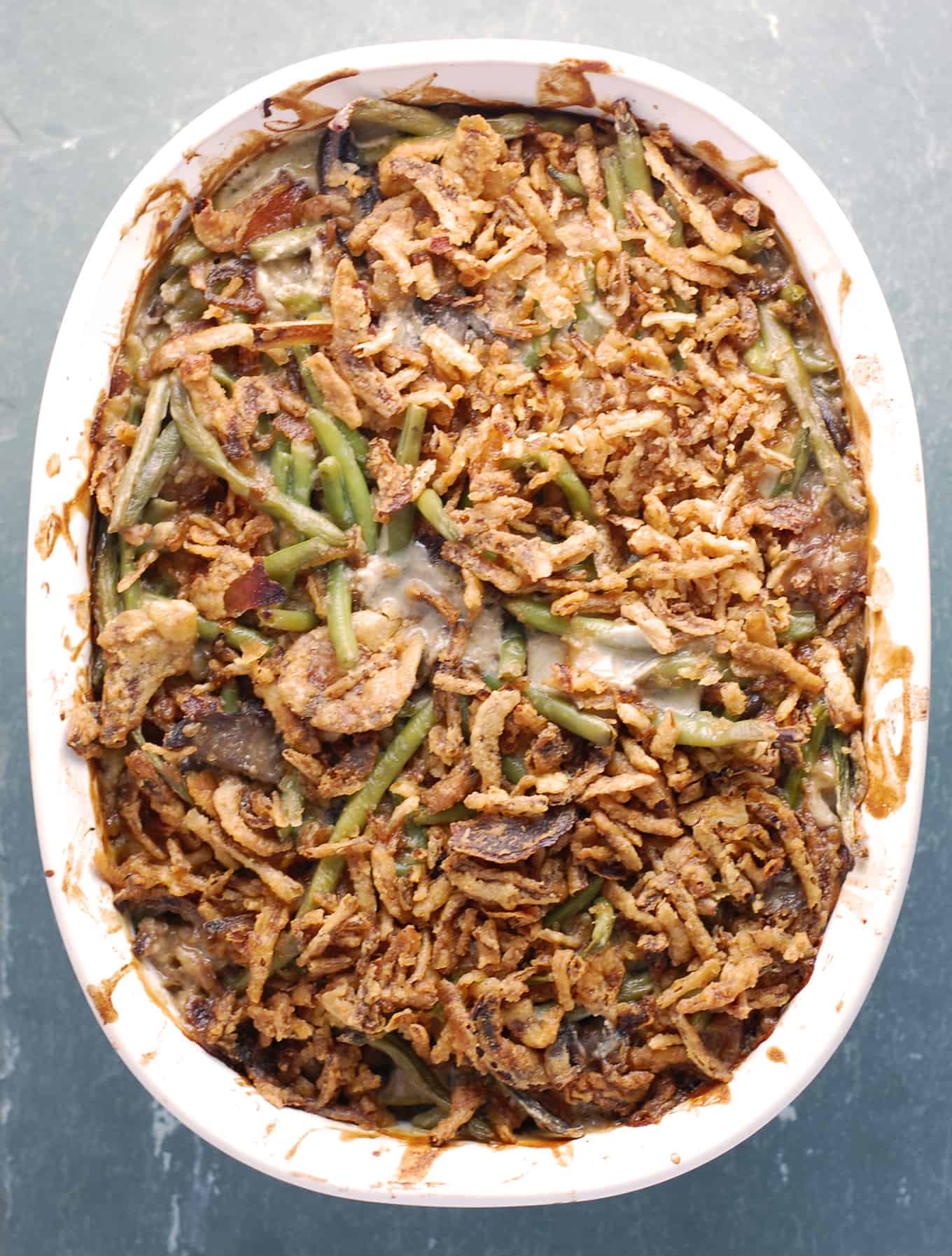 I'm going to be completely honest right now… I never liked the traditional green bean casserole most of us grew up with at the Thanksgiving table. It was always mushy and looked terrible, I thought it resembled what I imagined prison food to look like… Gross. I know I'm probably alone on this and I'll take the abuse. Jen loved this stuff and so did my kids, but seriously, with all the other dishes like stuffing, mashed potatoes, carrots, and cranberry sauce why would I choose the green and brown mush with gross canned mushroom soup in it?!
I'm happy to now say that I've improved that mushy green bean casserole from your childhood and all it took was me becoming vegan and Jen demanding a vegan green bean casserole version for Thanksgiving… the pressure was on….