Vegan Red Pepper Cream Sauce and Roasted Cauliflower with pasta. The sauce is made completely in a blender and tossed with roasted cauliflower.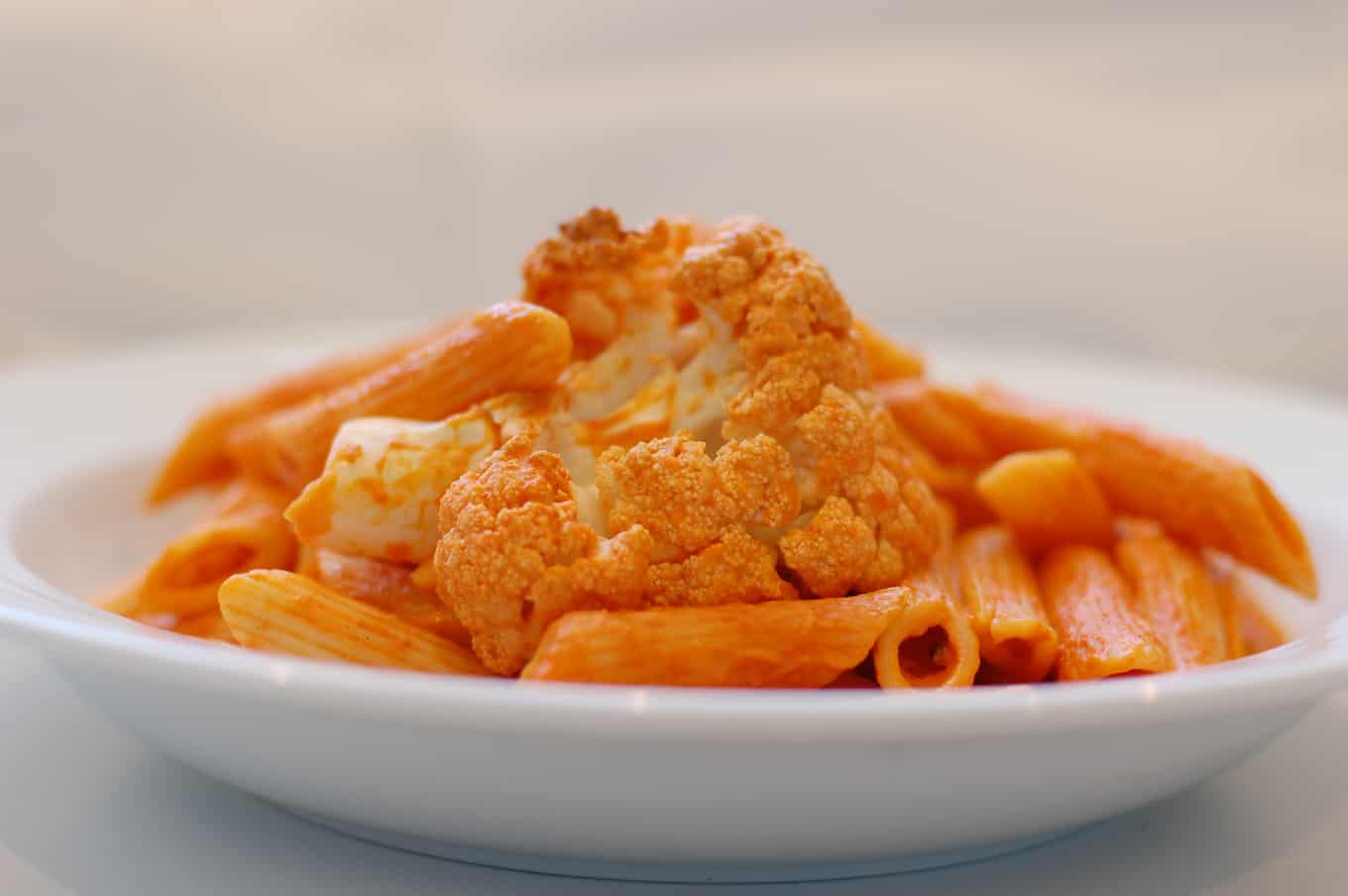 Creating sauces to be made in a blender is probably one of my favorite things to do. It's so easy and clean, I mean you are literally just dumping ingredients in the blender and then the blender does all the work. The finished result is a silky smooth sauce that can be used right away or made in advance when meal prepping. In my fridge right now there is this vegan red pepper cream sauce and at least 5 other sauces that I've made recently using a blender. I prefer to use a Vitamix 5200 Blender
 for all of my sauces. It's high speed, durable, and easy to clean….