Vegan cheese sauce without nuts or oil. This simple vegan cheese sauce comes together very quickly and has a fairly short list of ingredients.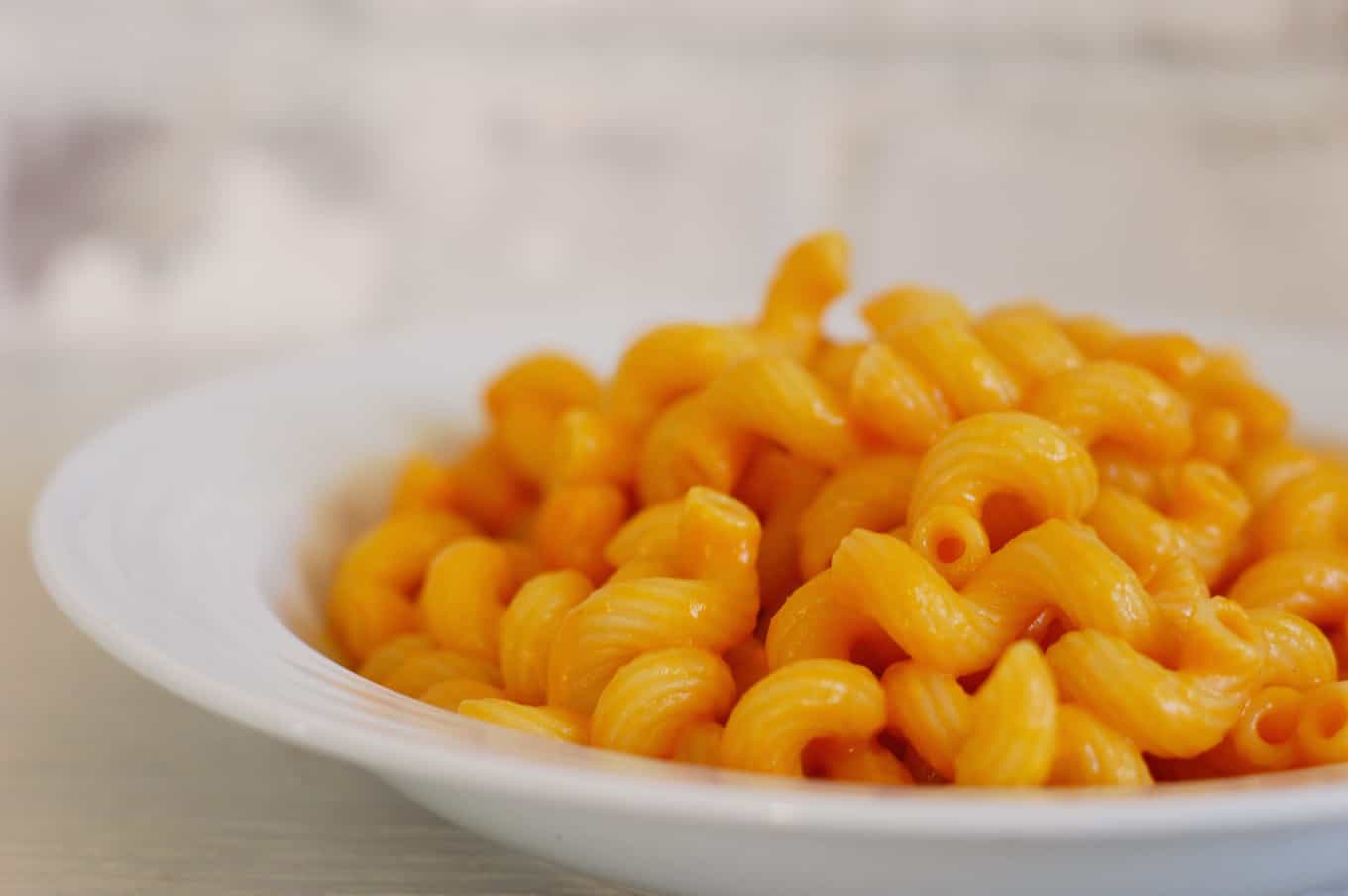 Photo above is vegan cheese sauce with cooked macaroni for a quick and easy vegan mac & cheese.
I know what you're thinking- "How can a vegan cheese sauce that doesn't have nuts or oils actually taste good… and it's healthy??". Well, as far as a healthy vegan cheese sauce goes- this is my go-to. It is really tasty and you don't feel guilty when you're helping yourself to that second serving….