Easy and delicious recipe for white bean and kale soup also called Pasta e Fagioli in Italy. This soup is perfect as a hearty main course or as a starter.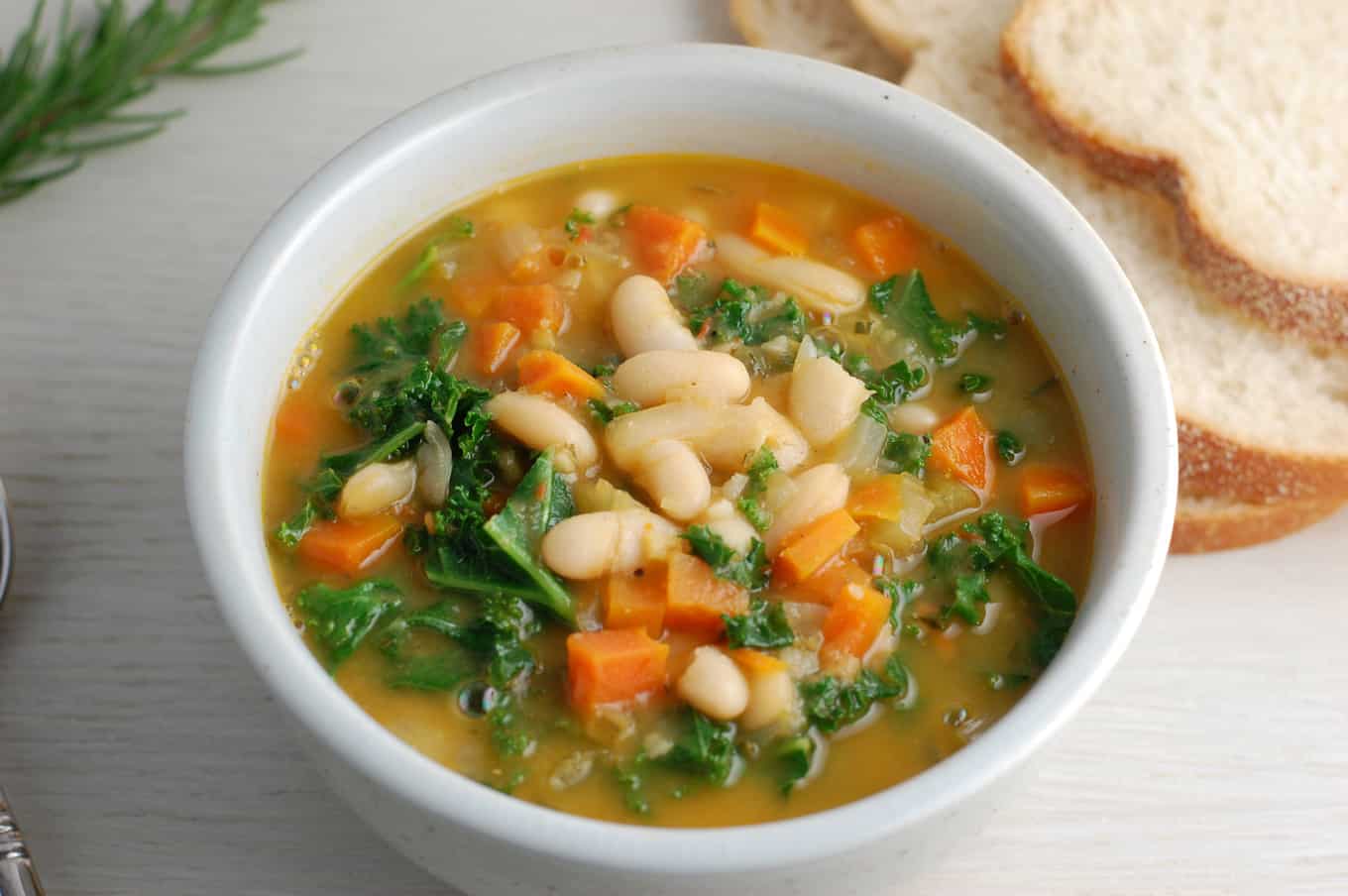 I love this white bean and kale soup, also known as the famous Italian Soup- Pasta e Fagioli, which literally means pasta and beans. It's hearty and rustic, slightly creamy from the partial puree and also brothy at the same time. Just an all-around crowd pleaser and a great combination of flavors.
You could serve this as a main meal, maybe with some nice bread, or as a starter in a nice vegan Italian dinner. In this white bean and kale soup, I like to use dried cannellini beans and soak them overnight. You could use canned beans, but the texture of the whole beans and also of the pureed beans is so important in this soup that I would urge (beg!) you to use dried for this. Take half a pound of cannellini beans, chuck them in a container, and pour water to a couple inches above the beans. Put the container in the fridge overnight and now you have soaked beans ready for the recipe. Pretty easy, huh?! You could use navy beans or some other type of beans if you would prefer….