Vegan quinoa kale casserole. Another healthy quinoa casserole made with kale, onions, and mushrooms and without any added oils or fats. Great healthy addition to your weekly meal plan.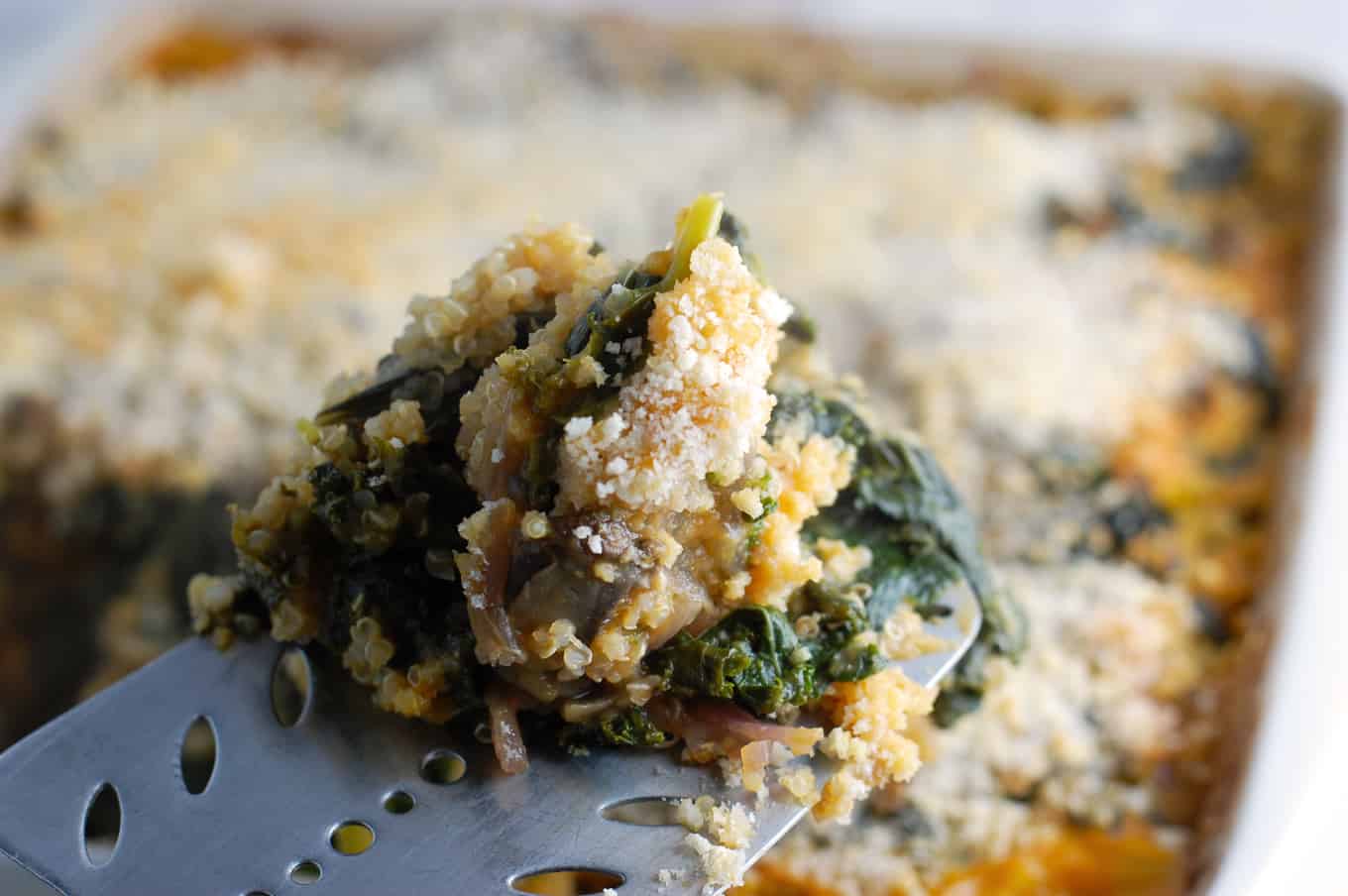 This is a quick one today as this recipe for vegan quinoa kale casserole is much the same as the last post for the broccoli casserole. I made extra of the vegan cheese sauce, as I normally do, and it reminded me of the lunch that Jen used to make me when I first went vegan. She would make a similar cheese sauce to the one below and she would pour it over sauteed kale, mushrooms, and onions along with a scoop of black beans and cooked quinoa. It's a very simple lunch, but it was delicious, filling, and healthy.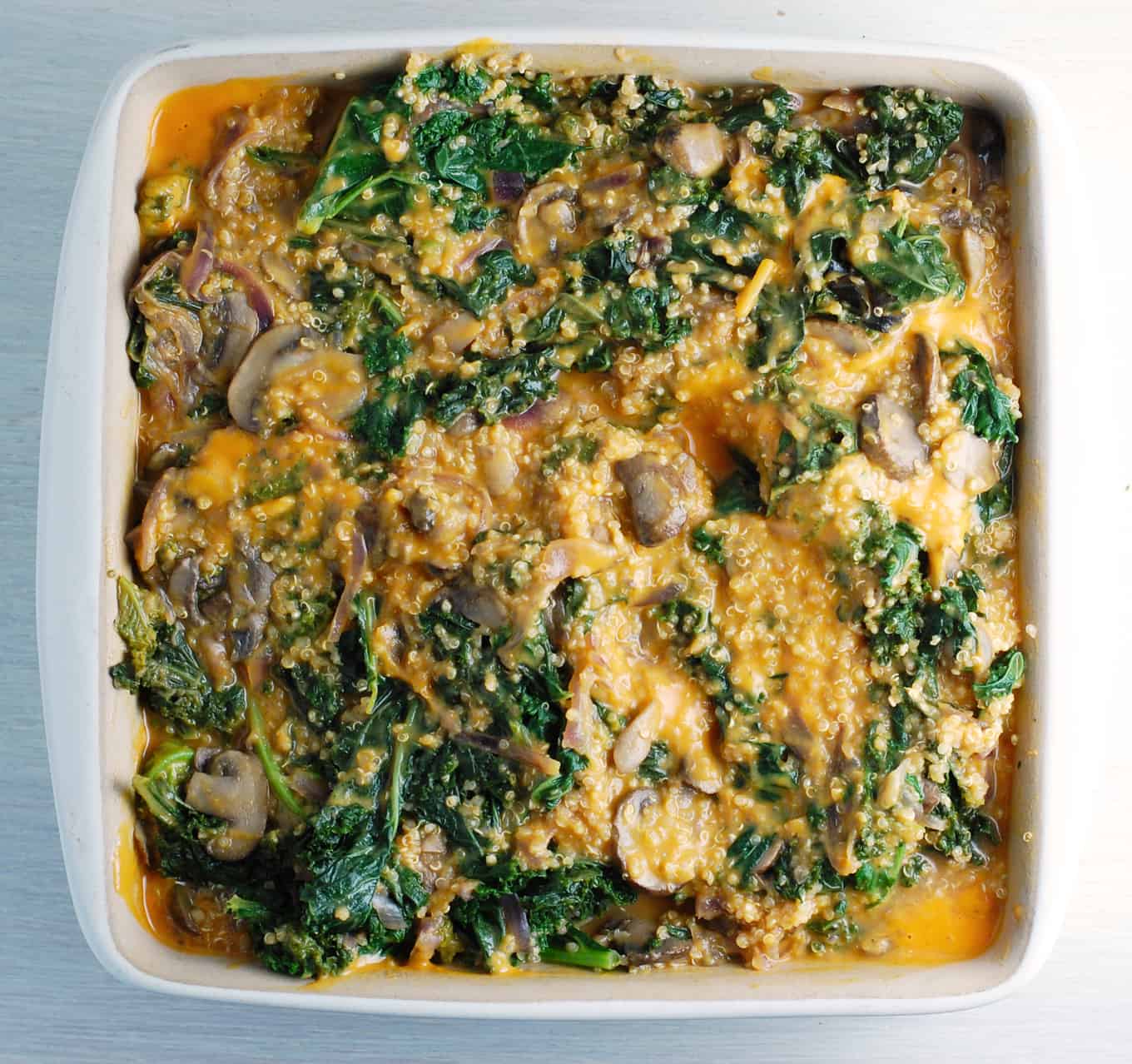 Print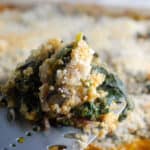 Vegan Quinoa Kale Casserole
Author:

Prep Time:

5 mins

Cook Time:

30 mins

Total Time:

35 minutes

Yield:

6

Category:

Comfort Food

Method:

Saute, Bake

Cuisine:

Casserole
---
Ingredients
1 cup quinoa
2 cups vegetable stock or water
1 bunch of kale, stems removed, chopped
1 Large onion, chopped
1 pound of mushrooms, sliced
1/2 cup vegan panko breadcrumbs or whole-wheat breadcrumbs
2 cups vegan cheese sauce, recipe to follow
---
Instructions
Preheat oven to 425°F.
In a large skillet, saute the kale, mushrooms, and onions in a 1/2 cup of water or stock with a cover on. Approximately 10 minutes over medium heat or until the vegetables are tender. Drain.
In a saucepan, bring the vegetable stock or water to a boil.
Add the quinoa, stir, cover and reduce heat. Simmer for 15 minutes or until liquid is absorbed. Remove from heat and let stand covered for 5 minutes. Fluff with a fork.
Pour the cheese sauce in with the quinoa and mix. Scoop the quinoa mixture into a casserole dish. Put the kale, mushrooms, and onions on top and mix-in lightly.
Sprinkle the breadcrumbs over the top and bake in the oven for 20 minutes.
---
Print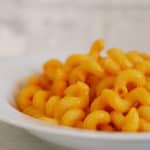 Vegan Cheese Sauce without Nuts or Oil
Author:

Prep Time:

5 mins

Cook Time:

30 mins

Total Time:

35 minutes

Yield:

4

Category:

Sauces

Method:

Boil, Blend
---
Ingredients
2 cups cooked potatoes
1 cup canned pumpkin
1 1/2 cups vegetable stock
1 1/2 Tablespoons white miso
1 teaspoon soy sauce
1/4 cup oats
1/2 teaspoon garlic powder
1 teaspoon onion powder
1/2 lemon juiced
kosher salt to taste
3 dashes Tabasco sauce
---
Instructions
Boil the potatoes, drain, and remove skins. Add to the blender.
Put all ingredients in a blender and blend for 1 minute or until completely smooth.
Taste and adjust seasoning. If too thin- add more potatoes or oats. If too thick- add more stock or water.
---