Cold sesame noodles with peanut sauce. 100% vegan recipe using any noodle you prefer and smothered in an easy no-cook peanut sauce. Garnished with copped scallions, cilantro, and peanuts.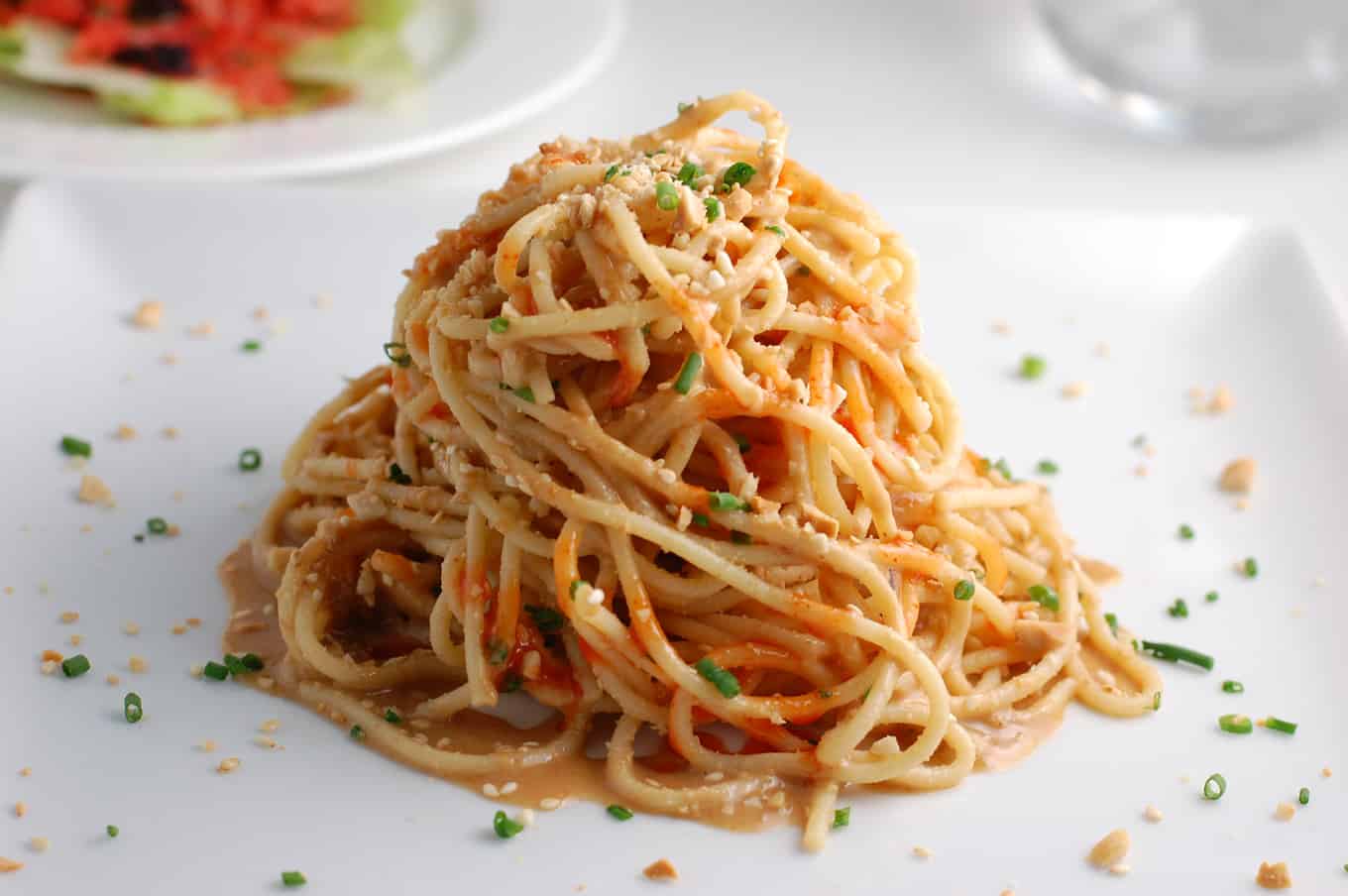 I think this is a good place to start the blog. I am obsessed with this dish… I admit it. I have made countless versions of cold sesame noodles with peanut sauce over the past six months, tweaking this and that, using store-bought noodles or making fresh udon noodles, and the final result is near perfection in my mind. Peanut sauce is just one of those things that you'll find yourself craving all the time. Vegan comfort food at its finest.
Also, a friend of mine has been hounding me for this recipe after tasting it at my 4th of July party and I haven't delivered yet. What can I say? I'm a bad friend I guess.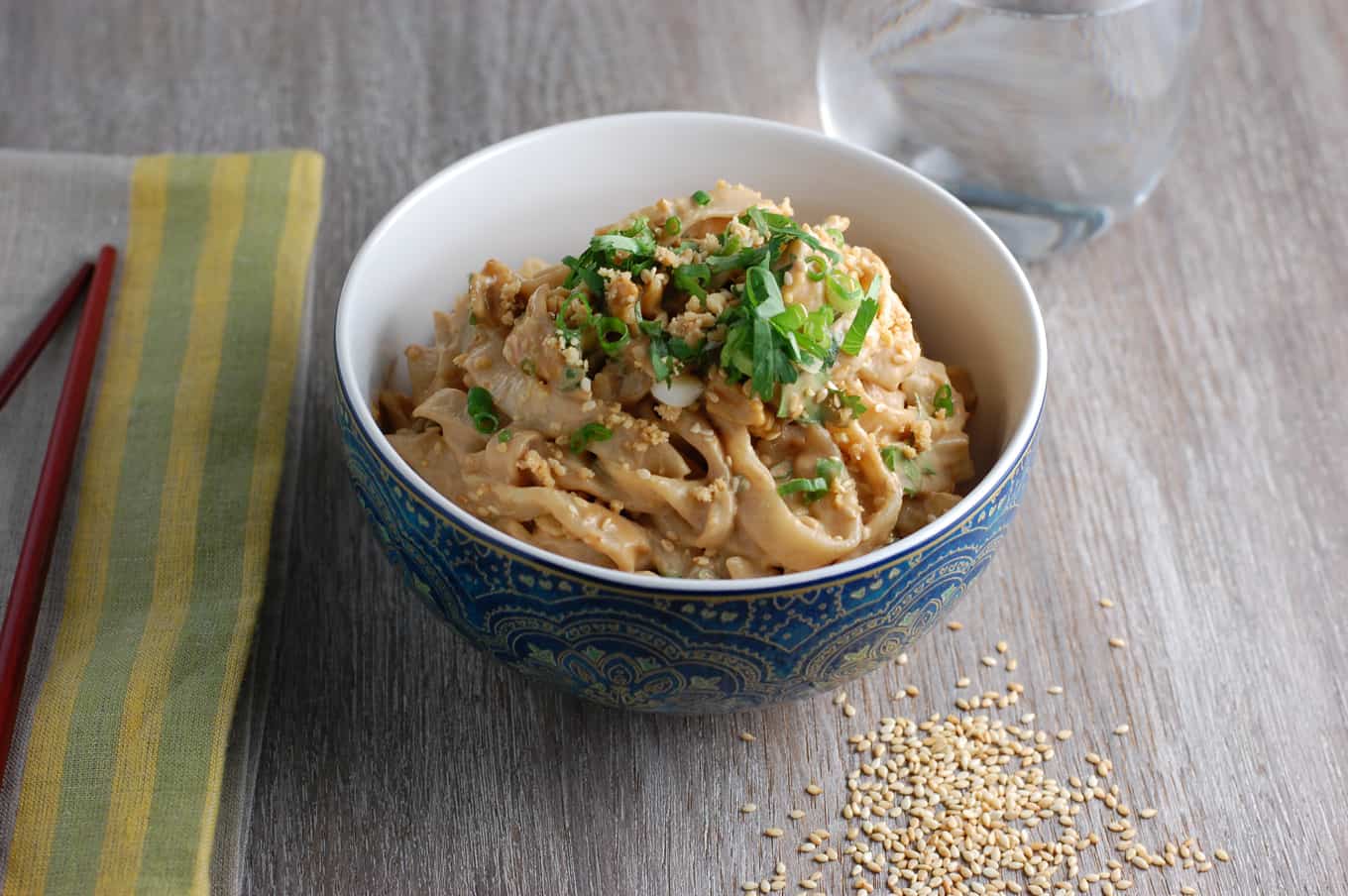 Sesame noodles with peanut sauce is a great dish to make for a party though, especially if you are tasked with the job of bringing a dish to the party as a guest. You can make it the day of or even the day before. It travels well, doesn't need any oven space at the party, and is best devoured at room temperature. One other benefit of making this for a party… It is filling and can be your main source of nourishment among all the food offerings if there aren't many vegan options! I'm looking out for ya… see! 😉 Just save a little for the other guests so you can hear them rave about how delicious the freakin' noodles are.
So, do you want to be the King/Queen of Cold Noodle Land? Of course, you do… Get ready to rule your new land!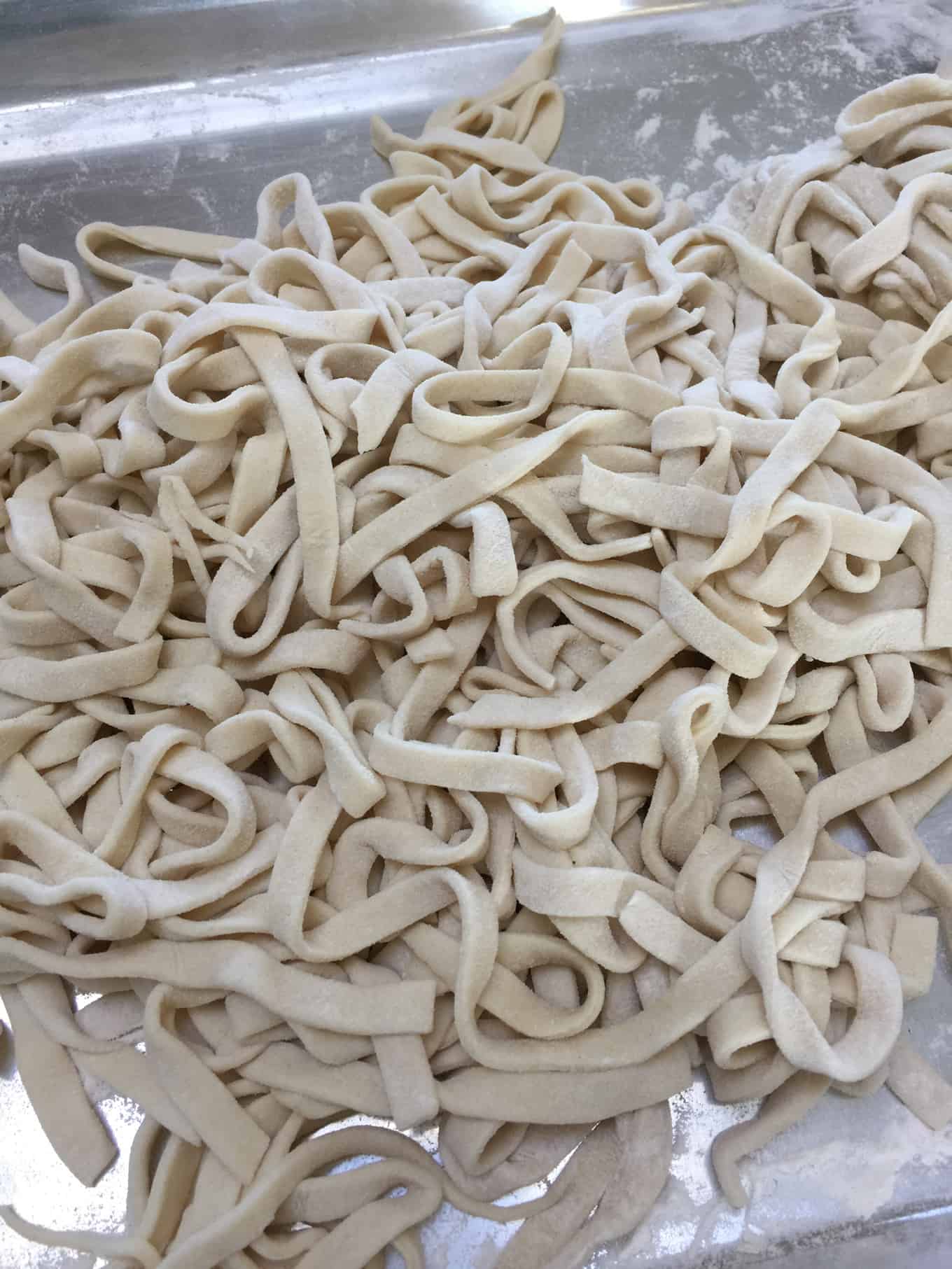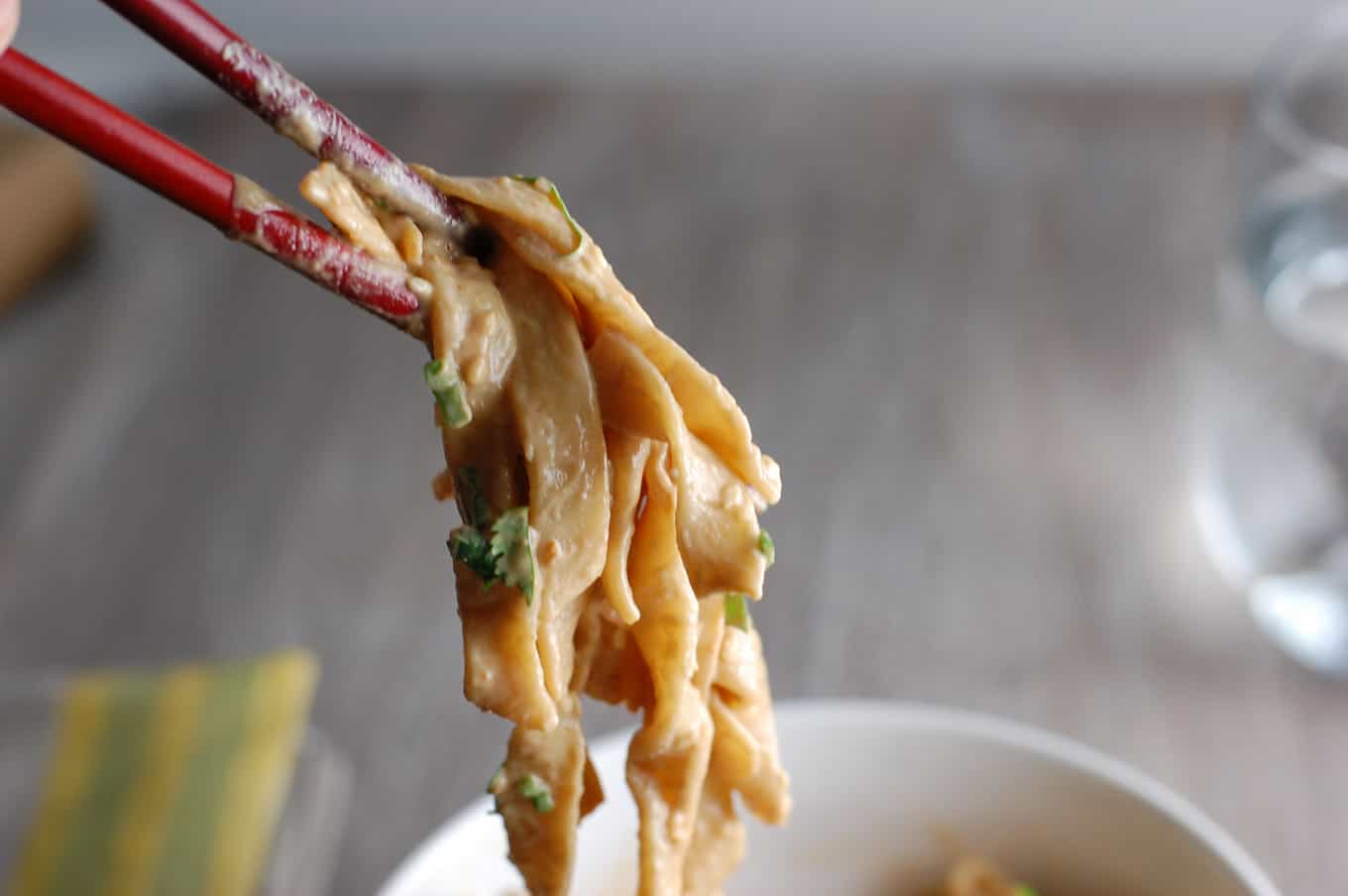 Print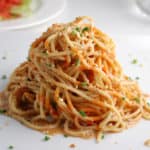 Cold Sesame Noodles with Peanut Sauce
Author:

Prep Time:

5 mins

Cook Time:

10 mins

Total Time:

15 minutes

Yield:

4-6

Category:

Pasta and Noodles

Method:

Boil, Blend

Cuisine:

Asian
---
Ingredients
Noodles:
1 pound of fresh udon noodles or any dried spaghetti or soba type noodle
Sauce:
8 Tablespoons soy sauce
4 Tablespoons mirin
3 Tablespoons rice wine vinegar
3 Tablespoons natural peanut butter
2 Tablespoons tahini
2 Tablespoons maple syrup
2 garlic cloves, peeled
2 Tablespoons ginger, minced
4 Tablespoons toasted sesame oil
juice of 1 lime
1 teaspoon crushed red pepper flakes
Garnish:
1/2 cup roasted peanuts, chopped
1/4 cup cilantro, chopped
1/4 cup scallions, chopped
---
Instructions
Bring to a boil a large pot of water. Cook noodles until tender and past the point of al dente. Drain and shock in an ice water bath. When cool, rinse and drain. Toss with a little sesame oil.
Put all ingredients for the sauce into a blender and blend until completely smooth.
Toss the noodles with sauce.
Garnish with the chopped peanuts, cilantro, and scallions.
---
Notes
Make sure to slice then mince the ginger first before putting into the blender (if you don't the ginger will shred and look like strands of hair in the sauce… not a good look!)
You can substitute Asian sesame seed paste for the tahini if you have it. It will give it a bit of a different flavor but still very good.
Shocking the noodles after cooking and rinsing is essential to remove some of the starch and prevent the noodles from being too sticky.
You can serve this cold, but it is best served at room temperature as the sauce loosens up a bit.