Easy 5 ingredient tomato basil sauce. Ready in 1 hour 15 minutes, this tomato basil sauce is perfect for pasta or any dish calling for tomato sauce.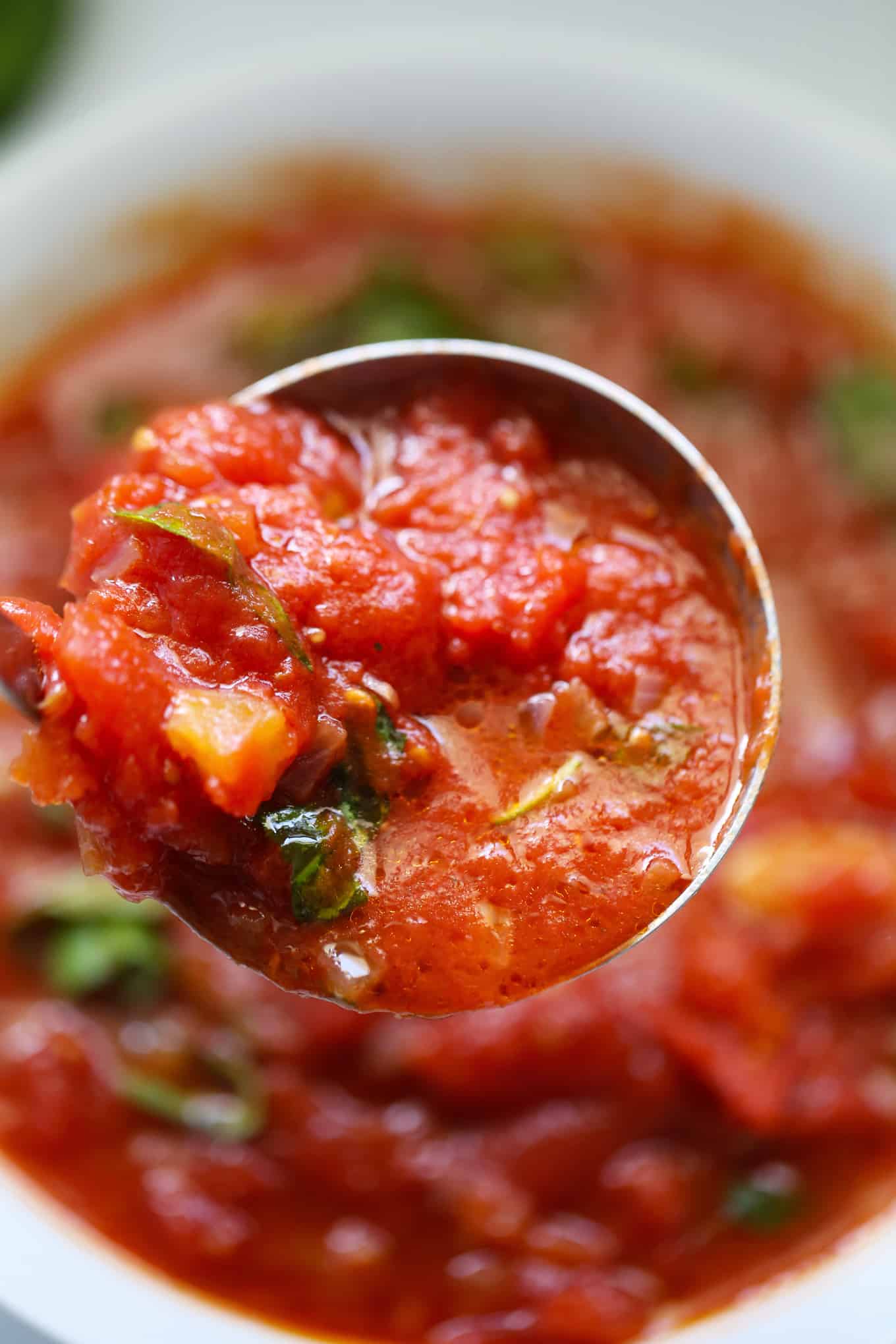 I was at a friends house the other night having a drink (or a few as we're known to do in my neighborhood) and she mentioned how much she liked the blog and what we're doing here. I love hearing that, but I also love hearing honest feedback and what problems people face when cooking at home and following recipes. So, I asked a few questions about what her biggest problem was when trying to put a healthy dinner on the table. She got right to the point ( I love that) and said her two biggest problems were basic sauces and knife skills. Knife skills might be tough to teach through text, but sauces… I can do that!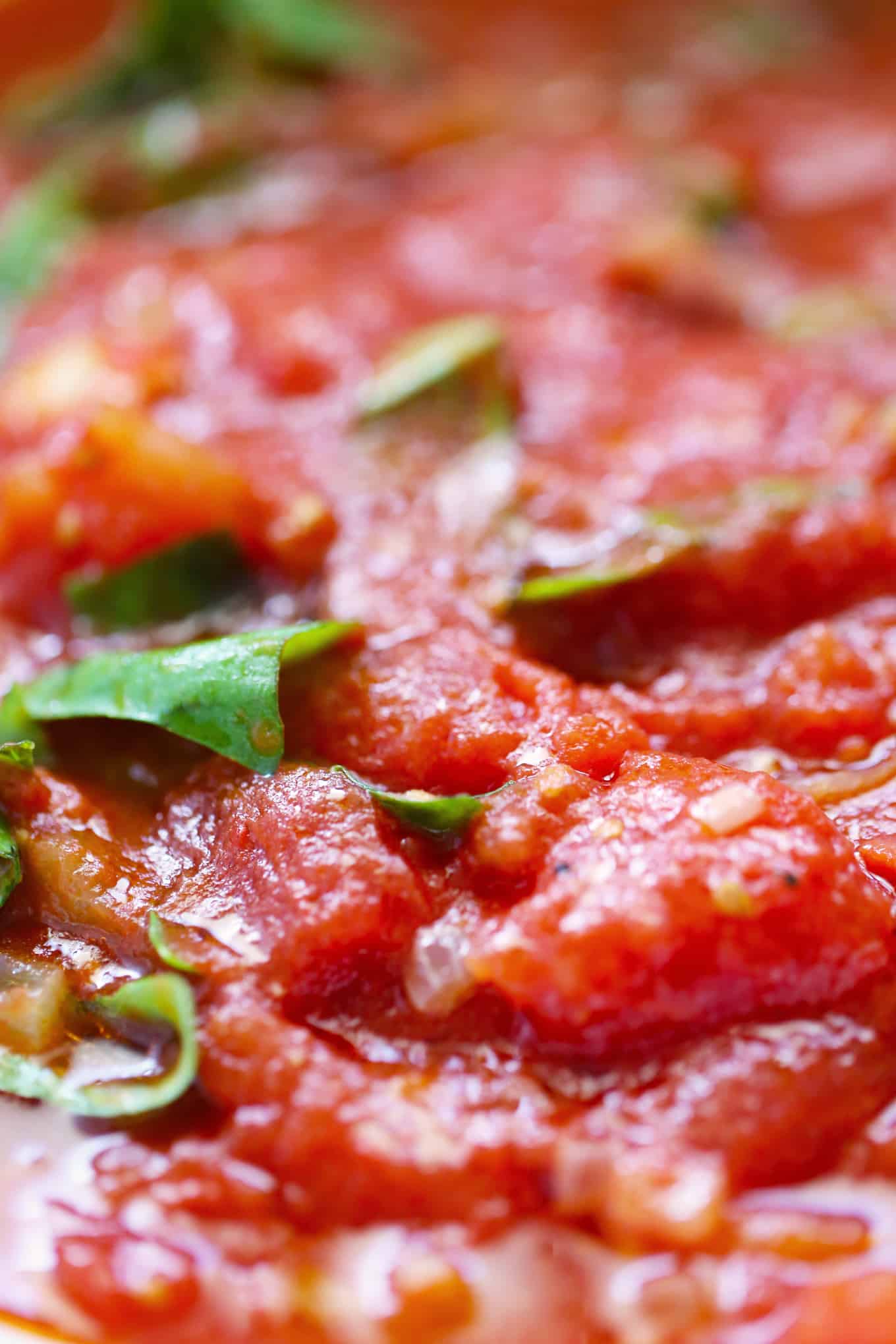 So, in honor of Kate, I am going to include some staple vegan sauces over the next few weeks. These sauces can be used as is or can be used as a base to create variations of them to suit the dish or your taste. This easy 5 ingredient tomato basil sauce is a perfect example of a staple sauce that is amazingly delicious as is- tossed with some pasta or as a base to add ingredients to. I'll be including a vegan vodka sauce in the next week that starts with this tomato basil sauce. The Chinese Garlic Sauce recipe from yesterday is another great example of a versatile staple sauce that can be adjusted to make a number of different dishes….