Miso vodka sauce with shiitake bacon for pasta. Vegan tomato basil sauce with cashew cream, red miso paste, vodka, and shiitake bacon tossed with pasta for a unique vegan umami meal.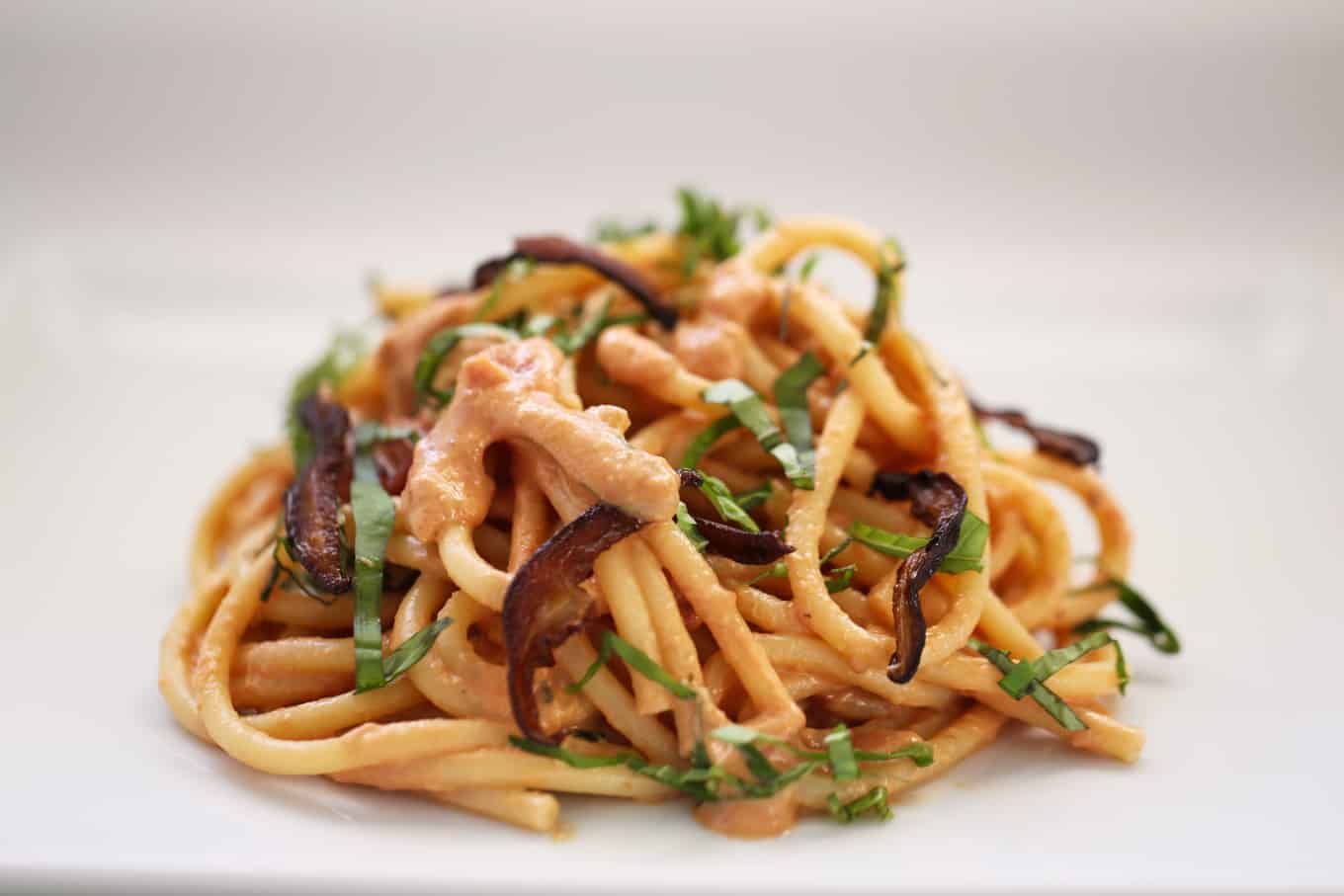 I've been playing around with umami flavors a lot lately and the pairing of miso and tomato came to mind as an idea to work off of. If you're unaware as to what umami is, let's cover it real quick with the help of good ol' Wikipedia. From Wikipedia–
Umami (/uˈmɑːmi/), or savory taste, is one of the five basic tastes (together with sweetness, sourness, bitterness, and saltiness). It has been described as brothy or meaty.


People taste umami through taste receptors that typically respond to glutamate. Glutamate is widely present in meat broths and fermented products, and commonly added to some foods in the form of monosodium glutamate (MSG). Since umami has its own receptors rather than arising out of a combination of the traditionally recognized taste receptors, scientists now consider umami to be a distinct taste.
A couple things in there might jump out at you like- meaty and MSG. We are obviously not using any meat here and we are also not adding MSG, but some of the properties that make MSG so tasty is also found naturally in products like nutritional yeast, mushrooms, tomatoes, fermented products, soy sauce, spinach, and others. Get this- Breast milk is our first encounter with high umami as we enter into this world (don't worry- no breast milk is used in any recipes here!)….