Vegan potato tacos with carrot slaw. A veganized recipe of Chef Ludo Lefebvre's dish shown in season 5 of Mind of a Chef.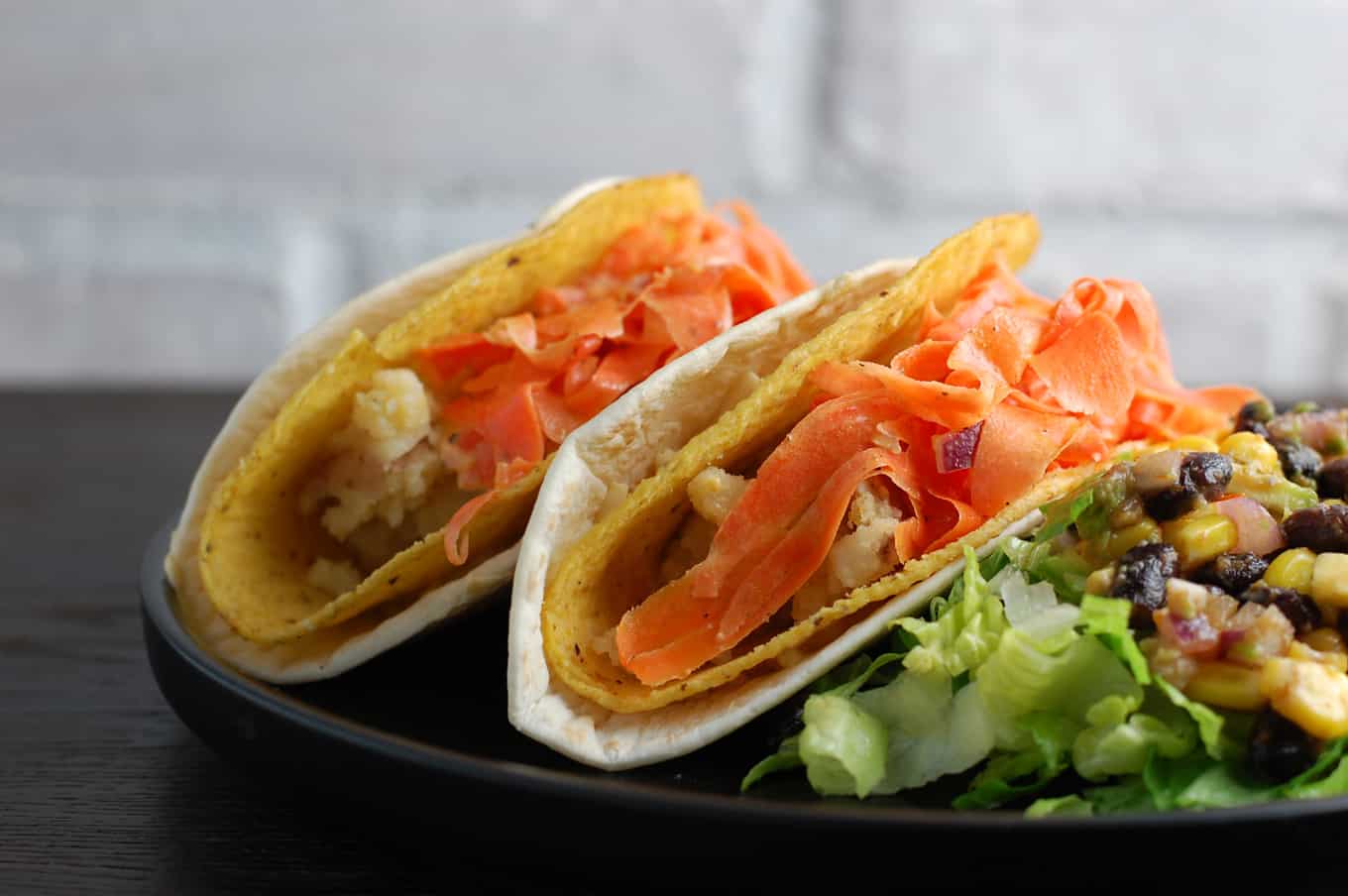 I was watching Mind of a Chef on Netflix the other night and I watched Chef Ludo Lefebvre prepare potato tacos. I had never heard of potato tacos or ever even considered putting mashed potatoes in a taco shell, but it happened to catch my attention. I said to myself, "hey that could actually work, I should give that a try as a vegan version". Fast-forward a couple of days and holy s*%*t did it ever work! I was floored at how well the flavors came together. You need to try this!
Step 1- Make these –> Mashed Potatoes
Step 2- Make a carrot slaw-
Using a veg peeler shave 2 carrots into a bowl. Or use a box grater like Chef Ludo for a crunchier texture.
Add a drizzle of olive oil and the juice of a 1/2 lemon.
Toss in some finely diced red onion and cilantro if you have it.
Season taste with salt and pepper. taste and adjust oil or lemon juice.
* If you have a vegan ranch or other dressing on hand, that will work too. Replace the oil and lemon with the dressing.*
Step 3- Like in the video above- heat your soft tortilla in a pan. Add shredded vegan cheese to melt. Take off the heat and add your hard taco shell. Spoon in the mashed potatoes and top with the carrot slaw.