Carrots braised in carrot juice and orange zest. Carrot juice is reduced down and the flavor is concentrated bringing the sugars out. The zest of an orange brightens up the flavor.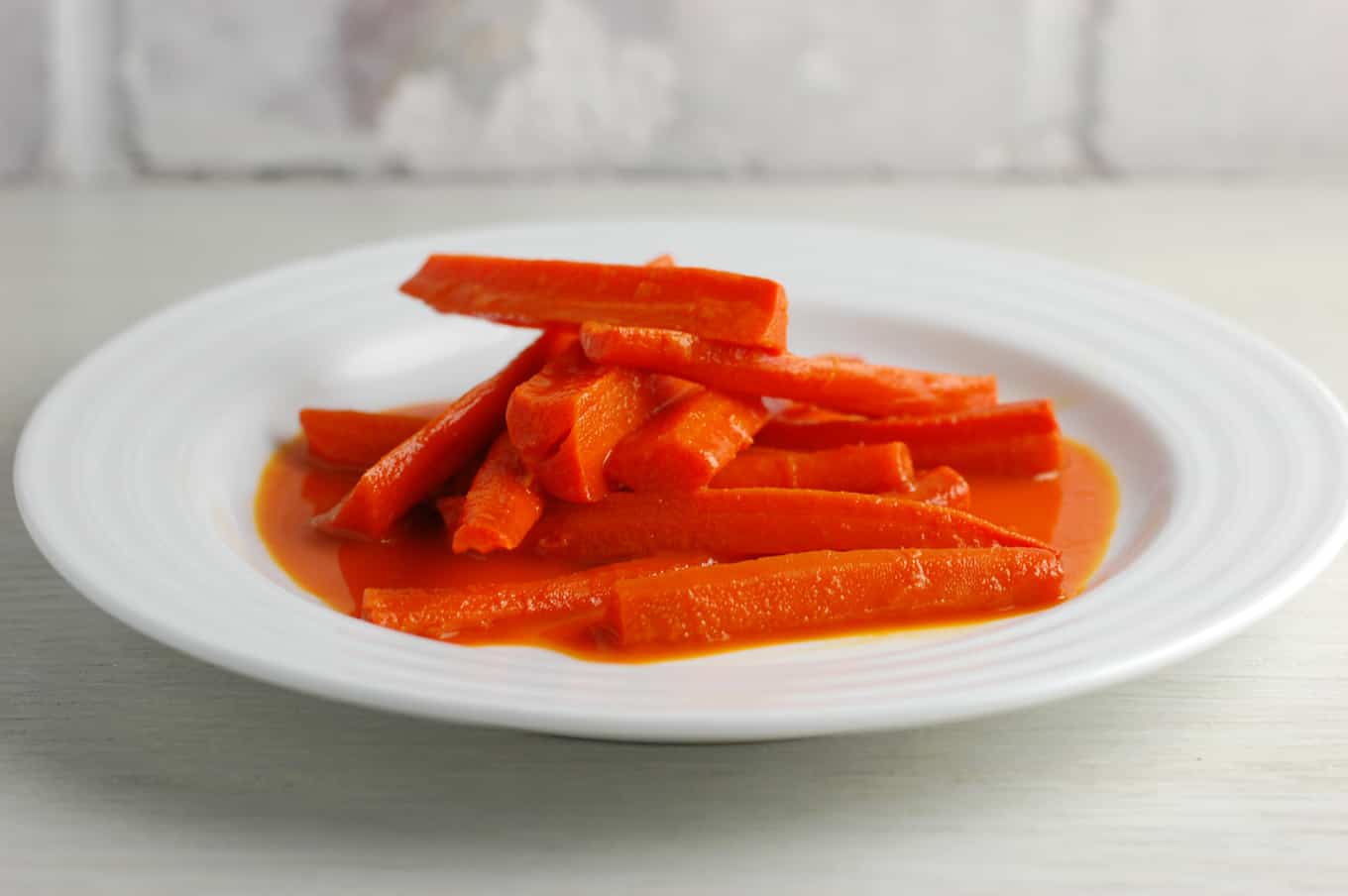 The flavor of a carrot is so unique yet so common in the foods we eat. Carrots are found in almost every kind of stock or broth, soup, and in many salads. We love them raw, cooked, whole, shredded, juiced, you name it and we've done it. I even put them on top of mashed potatoes in my recipe for vegan potato tacos. They are nutritious and found at every grocery store or market.
They are such a common ingredient in dishes but they hardly ever get a chance to shine on their own. I know you may have had them as a vegetable side with an entree, but I'm guessing they weren't given much attention in the grand scheme of things. At least, that's been mainly my experience. So, to give the carrot the stage here I chose to braise the carrots in carrot juice. Cooking the carrot in its own juice gives such an intense carrot flavor and as you reduce the carrot juice down the flavors get more intense and the sweetness comes to the forefront. The reduced juice gets a bit syrupy and coats the carrots. The zest of an orange added at the finish brightens the flavor with just a touch of salt added as well. The bright saturated orange color is stunning and I think it is best left alone without any other added ingredients, flavors, or colors. Hope you enjoy!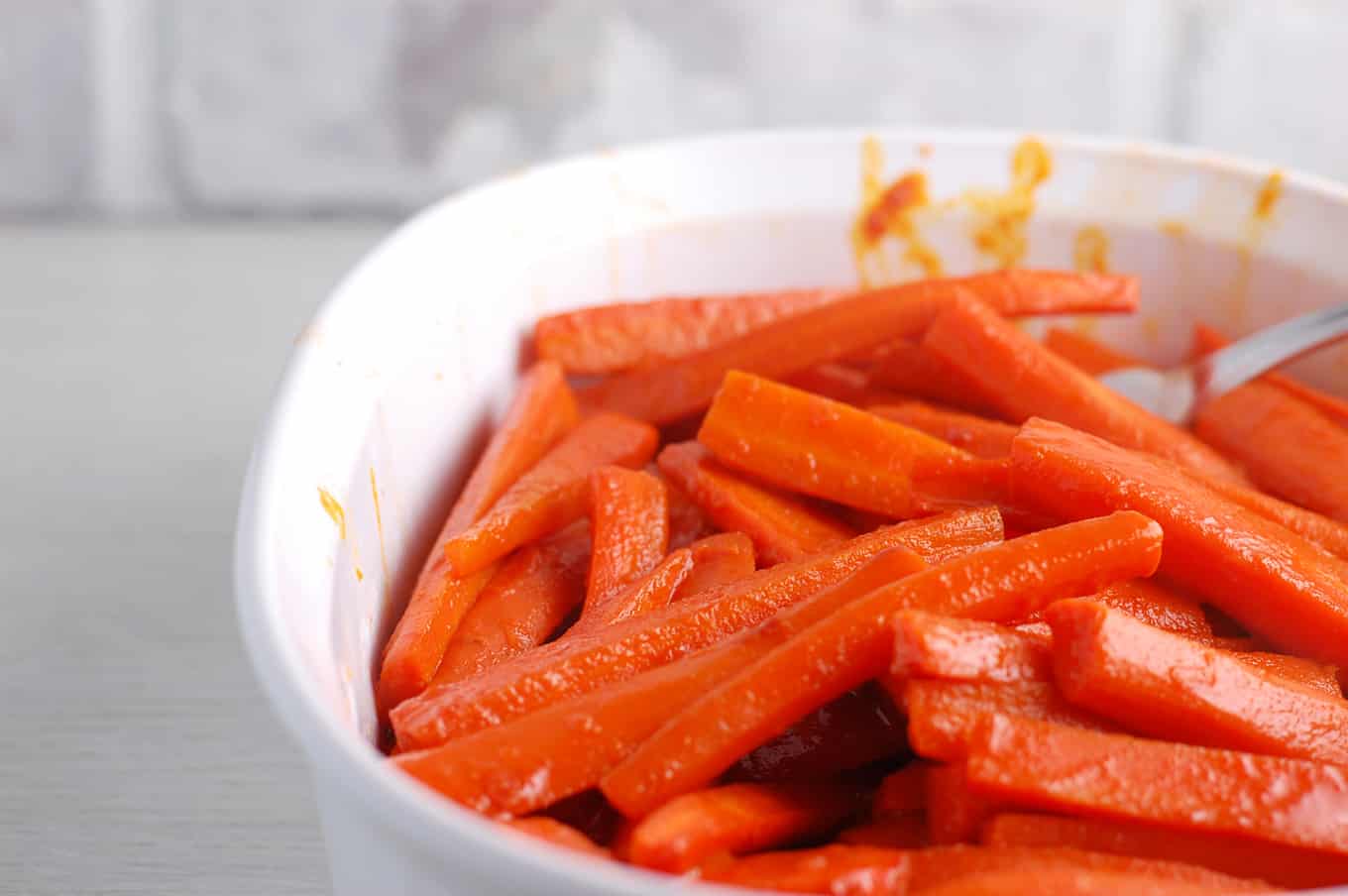 Print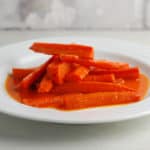 Carrots Braised in Carrot Juice and Orange Zest
Author:

Prep Time:

5 min

Cook Time:

45 mins

Total Time:

50 minutes

Yield:

4

Category:

Sides

Method:

Braising
---
Ingredients
8-12 carrots, peeled
16 oz. carrot juice
zest of an orange
salt to taste
---
Instructions
Preheat the oven to 375°F.
If using large carrots, cut the carrots into large sticks. For smaller carrots, leave whole.
In a pan or oven safe dish, pour the carrot juice over the carrots. the carrots do not have to be fully covered by the juice. Cook in the oven for 30-45 mins or until tender.
Using a microplane or zester, add the orange zest and a pinch of kosher salt. Taste and adjust seasoning.
---