Vegan burrito bowl. Black beans, rice, corn, diced red onion, salsa, avocado, lime, and cilantro. Easy to make and is a great way to use up leftovers.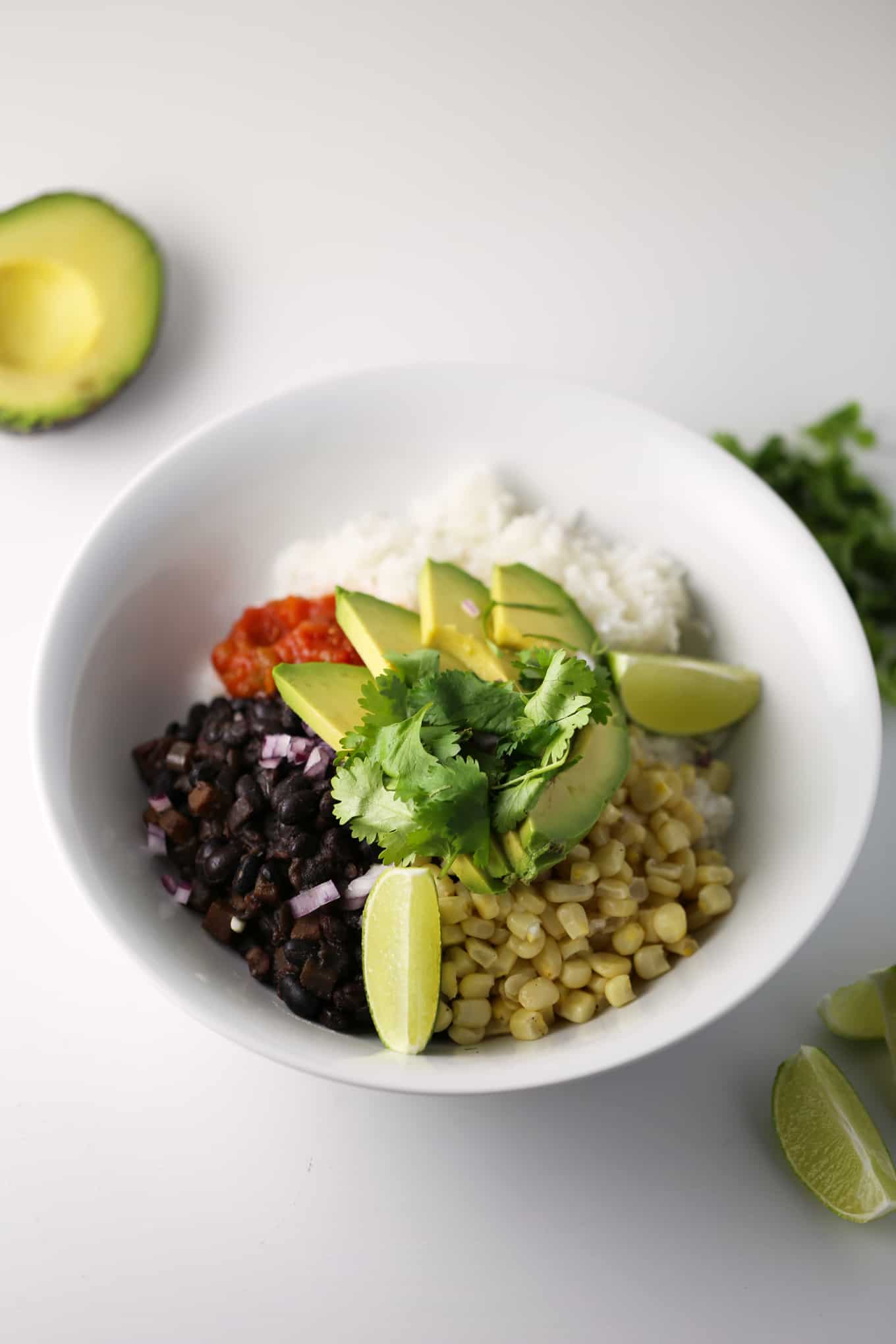 I'm going to make this a quick one today. If you've made the black bean soup from the last post and happen to have any left that you haven't devoured, making a vegan burrito bowl is a great way to make it into a different lunch or dinner the next day.
It's simple-
Steam up some rice
Reheat the black bean soup or open up a can of black beans if you didn't make the soup… you should really just go make the soup and save this recipe for tomorrow!
Cook some frozen corn
Slice avocado and limes
Top with salsa and other toppings you like. Lettuce, pico de gallo, shredded jackfruit, sauteed mushrooms, sauteed peppers and onions… you get the point here I'm sure. Anything you like will work. The bowl is your canvas! 😉
The real message I want to get across is- I know life is hectic and crazy for most of us and I know that our eating habits and nutrition usually end up taking the hit. It happens to all of us, but little shifts in your planning can help keep you on track. This vegan burrito bowl is an example of what I'm talking about. I made the Instant Pot Black Bean Soup with Avocado Croutons yesterday, but I made sure to make extra for dinner tonight. Now I could've had the exact same dinner tonight and that would've been fine, but when you're trying to keep things interesting for your partner or family, a slightly different preparation can do wonders. Double the recipe for whatever you're making and figure out a way to use it the next day for lunch or dinner. Some sort of bowl is the easiest way to do it for us vegans it seems. It's healthy, tastes great, easy, filling, and cost-effective… what's better than that? Hope you enjoy the vegan burrito bowl!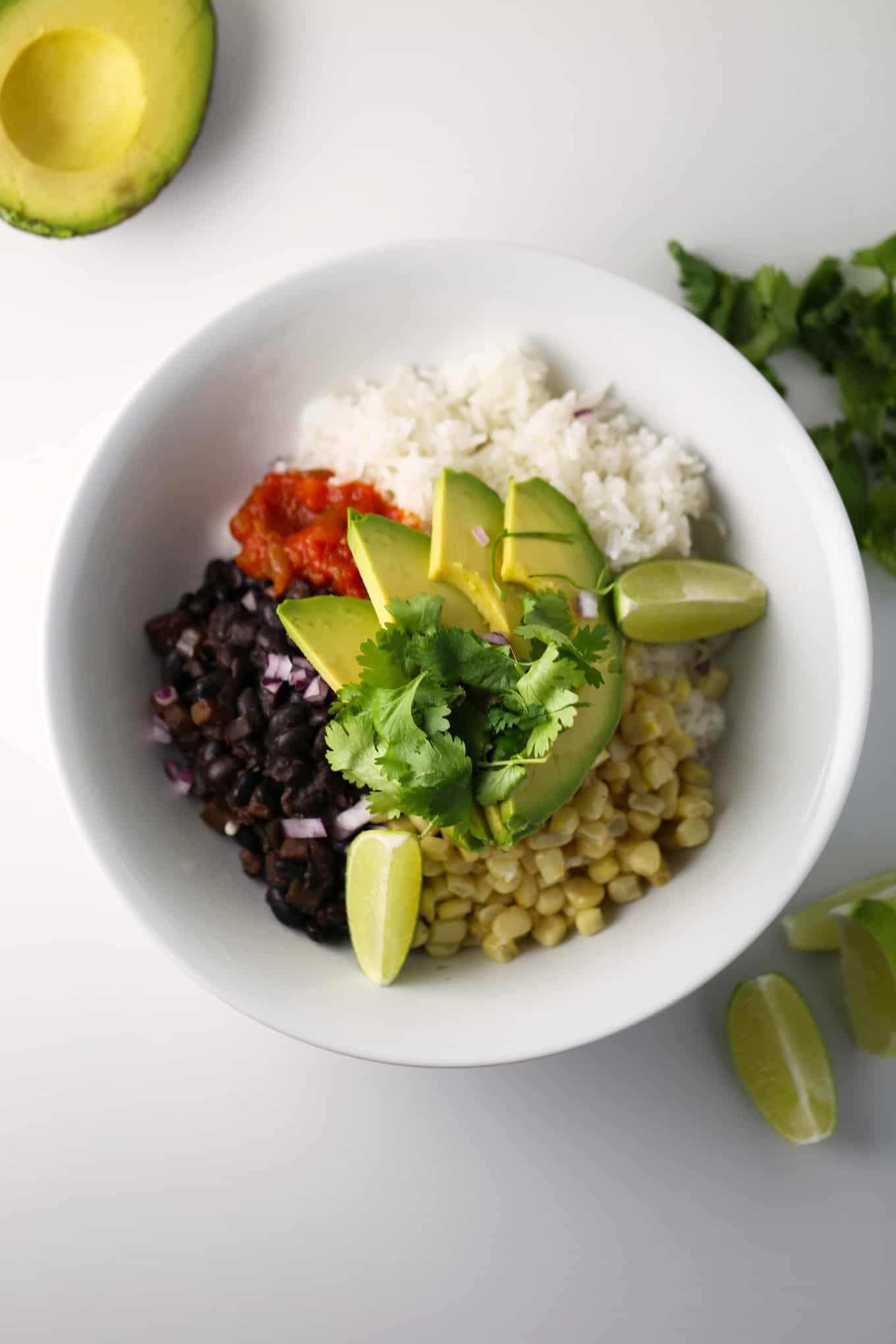 Print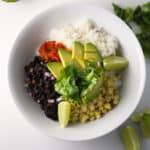 Vegan Burrito Bowl
Author:

Prep Time:

5 mins

Cook Time:

20 mins

Total Time:

25 minutes

Yield:

4

Category:

Bowls

Method:

Steam
---
Ingredients
4 cups black bean soup from this recipe-> Black Bean Soup or 2 small cans of black beans
2 cups rice, washed
1 pound frozen corn
2 avocados, removed from skins and sliced
1 lime, cut into wedges
1/2 cup fresh cilantro leaves
1/2 cup salsa
---
Instructions
Cook the rice according to the package
Heat the beans
Cook the frozen corn
Put it all together in a bowl and enjoy!
---